A blue-chip firm is considering entering the cannabis market, and is this is excellent news for marijuana stocks.
It brings legitimacy to the industry and shows that cannabis use is more than just subculture or a fad…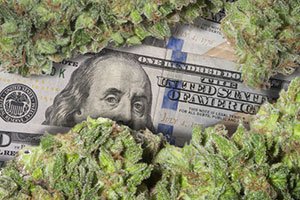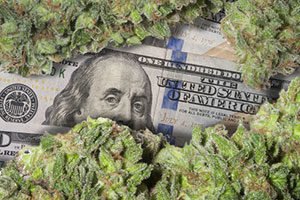 Not only is Canada fully legalizing all marijuana use, but Michigan, Missouri, North Dakota, Oklahoma, and Utah are all expected to have marijuana initiatives and amendments on their ballots in 2018.
And while a lot of people are using more pure forms of marijuana for recreational purposes, there are other uses with enormous potential.
You see, marijuana contains THC, which is the main element that causes users to feel "high."
But there are other non-intoxicating extracts from cannabis plants that could provide health benefits blue-chip firms want to use….
CBD Is the New Gold Rush in the Beverage Industry
Money Morning has discussed the growing popularity and health impact of cannabidiol (CBD) in the past.
This is one of the many non-psychoactive components found in cannabis.
CBD is known for its ability to reduce inflammation, ease pain, and relax people. It has the potential to treat many diseases and disorders.
Thanks to this long list of benefits, CBD has gained attention as a potential ingredient for general well-being and health.
And in just the past week, there has been some explosive news about the possibility of a major company getting involved in the CBD market.
This company is one of the most famous beverage brands in the world.
NINE LITTLE WORDS that could make you up to $1 million richer this election year. Click here…
It has been diversifying away from its main product in recent years, so it makes sense that it would be looking at CBD as an ingredient to provide health benefits.
And this next move could make this blue-chip firm one of the top marijuana stocks to watch this year.
This Blue-Chip Firm Could be the Next Big Marijuana Stock