The next wave of the marijuana "gold rush" is underway, and investors are looking for the best cannabis stocks to buy right now.
Fortunately, we have three of the best pot stocks you can buy to show you today...
Legal marijuana is creating a once-in-a-lifetime investment opportunity for investors who know where to look.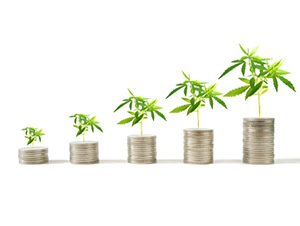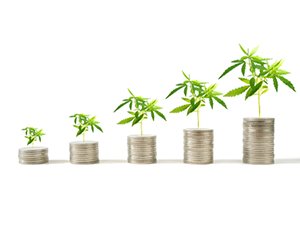 Last year alone, legal marijuana sales in North America reached over $10 billion. This is a figure that is expected to soar another 145% by 2021.
Canada is going to fully legalize marijuana - both medically and recreationally - on Oct. 17, which will be another windfall for pot stock investors.
But that's not all.
It's also an election year, and cannabis stocks can skyrocket when legalization is on the table. In 2012, six states voted on legalizing marijuana, and marijuana stocks soared 3,240% - some even higher!
This November, U.S. voters are deciding on more than a dozen different measures related to legal cannabis, which is creating even more opportunities.
Renegade Investment Expert: "It's time to double down - or even triple down - on your cannabis investments!" Read more...
But not all cannabis stocks are equal. Since it's still so early in the industry's growth, there are plenty of poorly run, unprofitable, or outright fraudulent companies trying to make a quick buck from speculators. It's important to do your research and invest in only the strongest marijuana companies around.
We have been researching this market for years and have identified several cannabis stocks that we believe are poised for massive growth, including one with more than 300% growth potential...
Top Cannabis Stocks to Watch, No. 3: Easton Pharmaceuticals Inc.
Sign up for SMS so you never miss special events, exclusive offers, and weekly bonus trades.
Easton Pharmaceuticals Inc.
 (OTCMKTS:
EAPH
) is a Canadian specialty pharmaceutical company that designs, develops, and markets a variety of therapeutic and topically delivered healthcare products.
The Toronto-based company was founded in 1997 as LAM Industries and changed to its current name in 2010.
Its main products include a motion sickness gel called Nauseasol. But it makes a number of other treatments, including an anti-aging wrinkle cream called Skin Renou HA, Kenestrin Gel used to treat arthritic elbows, knees, wrists, and back pain, and Viorra, a topical gel that improves sexual dysfunction for women. The company is also working on an early-stage cancer treatment called XILIVE.
Now, Easton is getting into the medical marijuana business.
It's currently working on a deal worth $1.3 million with the Alliance Group, a Canada-based marijuana company.
Easton has already paid Alliance $575,000, which gives it a 30% stake in a 135-acre marijuana cultivation and production facility.
Until revenue can be generated from Easton's portion of this facility, it is also going to be entitled to half of the revenue that Alliance generates from other businesses.
It still isn't clear whether Easton is going to use its share of the marijuana from the cultivated land to sell to other companies or make its own products. However, since Canada has plans to fully legalize pot in less than a month, this is going to make Easton's stake in Alliance even more valuable.
In addition to these developments, Easton has continued to invest in profitable real estate deals, both in Canada and abroad, which will continue to produce returns for investors.
Over the past 12 months, EAPH stock has traded between $0.01 and $0.03 per share. Shares are currently trading between $0.01 and $0.02, which is a bargain, considering what this company has in store for the future.
The next company on our cannabis stocks to watch list is bringing a unique advertising solution to the $10 billion North American legal marijuana industry.
Top Cannabis Stocks to Watch, No. 2: MCig Inc. 
MCig Inc. (OTCMKTS: MCIG) is a diverse marijuana company based in Las Vegas.
Founded in 2010, it has five distinct business segments: CBD, Vaporizers, Supplies, Construction and Consulting, and Media.
But it's the media segment that is the most interesting and lucrative at the moment, although all cannabis-based businesses have profit potential.
Toward the end of last year, MCig announced its launch of eHESIVE, a new online marijuana advertising network that allows publishers and advertisers to target legal cannabis users on its platform.
This is a major development for legal marijuana concerns.
The fact is that even legal pot companies aren't allowed to advertise on platforms like Facebook Inc. (NASDAQ: FB). These major companies see the drug as being illegal under federal law and want to protect their own interests by keeping advertising out.
This leaves marijuana companies with a dilemma, particularly since Google is the world's most-used search engine and Facebook has over 2 billion monthly active users.
MCig's new eHESIVE platform is a way for these companies to reach new customers and push promotions to existing ones.
MarijuanaStocks.com reports that MCig is "early in the game" with its market share, which gives this stock tremendous potential.
Shares of MCIG currently trade at $0.26, and there are sure to be substantial gains over the next year as the eHESIVE network expands.
But our next pot stock to watch could more than quadruple your money...