Brand New: You're entitled to our exclusive guide on cannabis investing. Click here to claim your copy.  
Staying ahead of the curve is how you make the most money in the stock market, which is why we're eyeing the explosive new cannabis delivery sector. In 2016, 44% of medical marijuana users in the United States regularly used a delivery company to buy cannabis, according to Statista.com.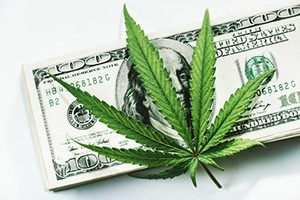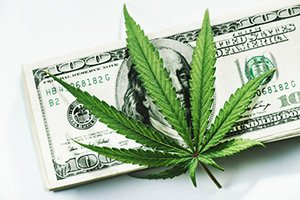 And by 2020, cannabis delivery start-up Eaze Solutions Inc. plans to sell $1 billion worth of marijuana per year.
Savvy investors who know marijuana use is more than just a trend have cleaned up on marijuana stocks over the last year. Take a look at these massive returns...
Cronos Group Inc. (NASDAQ: CRON): +291.13%
Canopy Growth Corp. (NYSE: CGC): +359.28%
Tilray Inc. (NASDAQ: TLRY): +525.28%
But if you missed out on these blockbuster gains, that's okay.
Today, thanks to my exclusive contacts in the marijuana industry, I'm going to share with Money Morning readers the inside scoop on cannabis delivery services.
Sign up for SMS so you never miss special events, exclusive offers, and weekly bonus trades.
Right now, there aren't any publicly traded cannabis delivery companies.
But like we've seen with Cronos, Canopy, and Tilray, those who know the right IPOs to invest in make the biggest profits....
Cannabis Delivery Is the Next Big Segment in the Marijuana Market
I reached out to executives in the marijuana industry who know the ins and outs of the business.
Their foresight could help you uncover your next triple-digit returns...
The first expert I spoke with is Jamie Schau.
Schau is the Senior Analyst at the Brightfield Group, a cannabis-focused market research firm providing accurate and comprehensive consumer, brand, and market insights in the industry.
"Brightfield Group's consumer data shows that roughly 13% of cannabis consumers purchase product from their local delivery service as of mid-2018, down slightly from 14% in 2016. However, since delivery services are primarily located on the west coast - specifically California, where state regulators are clamping down on cannabis businesses operating illicitly after the moratorium on the enforcement of new regulations there, smaller delivery services without ties to larger brick-and-mortar installations are becoming more difficult to maintain. In fact, only 1.2% of product is being made available through delivery services at present, and advertising and marketing will be further restricted in the future. Thus, unlicensed delivery services and those without ties to a larger formal operation are primary targets of increased enforcement and will struggle to compete and survive in this market in the medium-term without formalizing and - in many cases - consolidating."
The next marijuana expert I spoke with believes state regulations need to be finalized on how cannabis delivery services can operate before we see delivery companies go public.
But with marijuana legalization a key issue leading into the 2020 elections, we could see full medical legalization sooner than most people think.
The 4 Cannabis Stocks to Buy Now: Profits of Up to 1,000% Could Be Likely This Election Year!
Wil Ralston is the President of SinglePoint (OTCMKTS: SING), a publicly traded cannabis and technology holding company specializing in acquisitions of small- to mid-sized companies.
He says once delivery regulations are ironed out, we could see companies start to go public...
"We have seen cannabis delivery services popping up all over in varying states. Because of this, we built a technology platform called LastMile Delivery, which enables delivery services to make their customer experience seamless by keeping their customers in the loop. More importantly, it also allows these companies to ensure they are keeping records and staying in compliance with their state regulations. There is opportunity for acquisition and consolidation in this space, but I think we will see that play out once regulations are firmed up. Once this happens, we will start to see the consolidation happen and these companies start to look for the opportunities to go public to help with acquiring and consolidating other services to scale their growth quickly. LastMile Delivery may in the future look to acquire its own delivery service but for now will operate in the technology services provider space."
Like Ralston, the next expert believes laws across the country and regulations still need to be finalized before we see public offerings. But once that happens, he sees marijuana delivery services as an integral segment of the cannabis industry...
Mitch Britten is the CEO of Thrive Cannabis Marketplaces, which is centered on providing Nevada customers with safe affordable access to high quality cannabis in a welcoming environment.
"Delivery services have grown exponentially for several years with most consumer goods, specifically the food industry. There is no question that the same would not be true for the cannabis industry with the ease and discreetness that delivery services provide. However, in the industry's current complicated legal state, public offering poses as many challenges and risks as it does opportunities. It is tough to say how the government will regulate these services in the future, but I would anticipate this being an indispensable and valuable piece of the industry."
Finally, our last expert believes cannabis delivery services will be an explosive growth category.
Leslie Bocskor is the CEO of Electrum Partners, an advisory services firm specializing in medical and recreational cannabis and ancillary businesses.
"One only needs to consider the resounding success of Postmates and related services in the food delivery space to know that cannabis delivery will follow a similar path once state regulatory and jurisdictional differences get ironed out. Convenience has and always will be an important selling point, and delivery of legal cannabis will be no different. Long term, delivery capability will grow to become a key differentiator in large markets where the value of customer's time is at a premium. Factor in the lingering stigma for new customers over physically visiting retail dispensaries, and you have the makings for an explosive growth category within the cannabis business ecosystem."
16 Surprising NEW Reasons Why Cannabis Stocks Could Make You Millions in 2018