Walmart Inc. (NYSE: WMT) might soon sell cannabis products in its Canadian stores. It's just another sign of the cannabis industry's hugely profitable potential.
The Canadian cannabis industry is already worth an eye-popping $31 billion. That's enough money to attract serious attention from some of the biggest companies in the world. And as weed goes mainstream, pot profits will soar.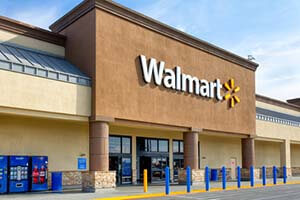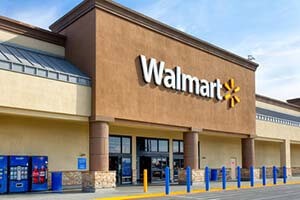 We've already seen other traditional brands flirt with the legal weed market.
The Coca-Cola Co. (NYSE: KO) started talking to Aurora Cannabis Inc. (OTCMKTS: ACBFF) about a cannabis health drink on Sept. 17. Shares of Aurora stock have rocketed 60% higher since then.
And shares of Canopy Growth Corp. (NYSE: CGC) have more than doubled in price since Constellation Brands Inc. (NYSE: STZ) bought a stake in the company on Aug. 15.
Your Path to $2 Million: One new law is expected to change everything for the legal cannabis industry. To learn about three marijuana companies that could help put $2 million in your pocket by summer 2019, click here…
CNBC is reporting Walmart is doing basic fact-finding on selling cannabidiol (CBD) products. CBD is a non-psychoactive extract from the cannabis plant and is used to treat a number of health conditions, from stress to epilepsy.
While CNBC says Walmart has no immediate plans to begin selling CBD, it makes sense for the retail giant to enter the market. Between its state-of-the-art logistics and its stores across major population centers – there are more than 400 stores in Canada – the company is sitting on a potential gold mine once cannabis is fully legalized.
It's also an example of why investors simply can't afford to wait to enter this fast-moving market.
Cannabis will be completely legal in Canada starting this month. If you think the market has been heating up, just wait until the floodgates open on Oct. 17.
As much as $200 billion will flow into the cannabis market after Oct. 17.
And it's going to be a once-in-a-lifetime opportunity for investors who get in early.
Don't wait.
Get the full story, plus learn more about the three stocks that could make you a millionaire… overnight.
Click here to access the video briefing now…
Follow Money Morning on Facebook, Twitter, and LinkedIn.