Even though Canada voted to fully legalize marijuana this year, the size of the Canadian cannabis market pales in comparison to its neighbor to the south.
It's no lark. Even today, the United States cannabis market is worth about $8.5 billion, which is already bigger than the Canadian market will be in 2022.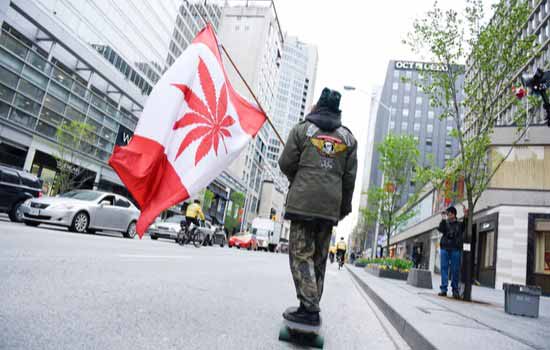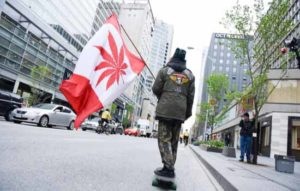 In fact, Arcview Market Research and BDS Analytics project that marijuana spending in the United States will reach $23.4 billion by 2022, a 275% increase in just five years.
Marijuana is still a unique industry, and that means there really are no other precedents against which to measure it. We cannot compare it to alcoholic beverages, although there are synergies between the two.
And we cannot compare it to tobacco, because cannabis consumption is not limited to smoking.
That means new cannabis IPOs change the playing field and redefine the valuations Wall Street thinks are appropriate.
Another reason cannabis companies (and specifically marijuana IPOs) are different is that they have historically been underfollowed. The legal and regulatory climate inhibits coverage, as analysts do not want to cross any lines with their compliance departments or even the law.
And even aside from that, the IPO market has historically been unavailable to cannabis companies at all.
Brand New: You're entitled to our exclusive guide on cannabis investing. Click here to claim your copy.  
Money Morning Director of Cannabis Investing Research Greg Miller believes that IPOs will change that – and in a big way. A wave of U.S. companies going public on Canadian exchanges will draw new attention to the sector.
And it will create explosive growth for investors. The stock price of numerous marijuana stocks will soar…
Personal computers were hot decades ago.
So was the Internet, but Miller thinks cannabis will be many times hotter. Once mainstream investors – and institutional investors, in particular – latch on to this potential, these IPOs will mint new cannabis millionaires.
Some of the biggest gains we've seen over the past year have come from cannabis stocks. Canopy Growth Corp. (NYSE: CGC) is up over 550%. Tilray Inc. (NASDAQ: TLRY), which went public several weeks ago, is up 592%.
Miller has his eye on several U.S.-based companies looking to go public on the Canadian Stock Exchanges in the coming months, but they are not all taking the traditional path.
Here are the ones you need to watch…
Getting Ready for Massive Potential Gains from Cannabis IPOs