Their name might not imply it, but small-cap stocks can provide the types of life-changing returns that may not be obtainable by owning mega-cap stocks like Exxon Mobil Corp. (NYSE: XOM), Chevron Corp. (NYSE: CVX), or JPMorgan Chase & Co. (NYSE: JPM).
We're looking for small, profitable stocks that can jump 200%, 400%, or even 1,000% in a short amount of time.
Today, we've found three small-cap stocks with serious breakout potential. These may not be household names, but they are profitable companies in essential business sectors with serious breakout potential.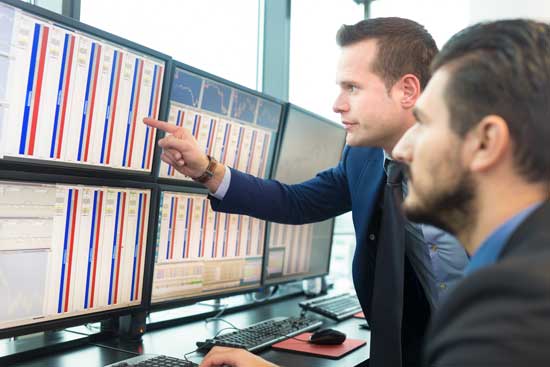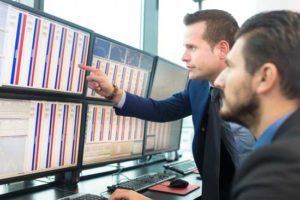 To determine the stocks with the highest likelihood of such returns, we use our proprietary Money Morning Stock VQScore™.
This proprietary system tracks more than 1,500 of the most profitable stocks on the market, and we're highlighting the top three small-cap stocks to buy in October based on their VQScores.
Buy them now – or sit and watch as the stock prices skyrocket…
Small-Cap Stocks to Buy, No. 3: Heartland Express Inc.
The first stock to buy is Heartland Express Inc. (NASDAQ: HTLD).
The Iowa-based firm operates short- to medium-haul truckload operations across North America.
Its primary business provides truck-loading services for shippers from Washington to Florida and New England to California.
The stock is trading at an attractive enterprise value to EBITDA multiple of 9.6.
Don't Miss Out: The Treasury is sitting on an $11.1 billion cash pile, and a loophole entitles Americans to a sizable portion. Some are collecting $1,795, $3,000, or $5,000 every month thanks to this powerful investment…
Heartland Express currently has a perfect VQScore of 4, which puts it right in the "Buy Zone."
And the next stock on our list is one of the few companies that could be Amazon-proof in the food industry…
Small-Cap Stocks to Buy, No. 2: United Natural Foods
One of the positive trends in the food and grocery business has been the shift to healthier, more natural products.
This category includes natural and organic foods, specialty foods, and healthier products, a trend primarily driven by younger Americans.
As demand for specialty foods continues to strengthen across the United States, United Natural Foods Inc. (NASDAQ: UNFI) has emerged as a major powerhouse in the space. The company recently purchased grocery chain Supervalu for $2.9 billion in July, an acquisition that allowed it to consolidate on the wholesale side of the industry.
The company is looking to take on Amazon.com Inc. (NASDAQ: AMZN) and Whole Foods in the grocery space, which may seem like a tall order.
However, the new company has begun to divest locations that aren't maximizing profitability, and Amazon hasn't emerged in the food distribution business as a major player.
Finally, the last small-cap stock to buy has the potential to offer shareholders double-digit returns…