If you're looking for the best telecom stocks to buy, you should own companies with a combination of share price upside and strong dividends.
Owning a cell phone for work and personal life in the 21st century is as important as owning a car was decades ago.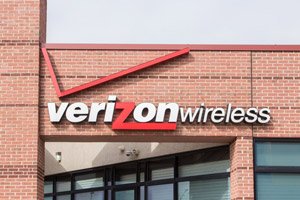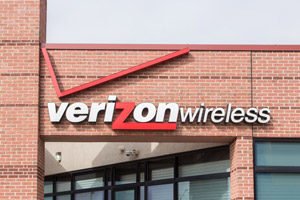 And the importance of telecom is only going to accelerate with the rollout of 5G technology.
Consulting giant Deloitte has projected that the rollout of 5G will take several years to bring to completion, but this technology will be the "connective tissue for the Internet of Things (IoT), autonomous vehicles, and mobile media."
As wireless companies prepare for 5G, we're unveiling the three top telecom stocks to buy in October for long-term gains…
Telecom Stocks to Buy, No. 3:  Verizon Communications Inc.
The first telecom stock to buy in October is Verizon Communications Inc. (NYSE: VZ), the largest telecom retailer in the country.
With more than 112 million "postpaid" connections – people who pay after their charges are calculated – on its network, the sheer size of its customer base gives it a steep competitive advantage against its rivals.
The second largest telecom giant – AT&T Corp. (NYSE: T) – trails by a wide margin at 77 million.
And investors looking for the best stocks to own ahead of the 5G revolution should consider Verizon.
Billions Are Now in Play: Millions of Americans could collect "Federal Rent Checks" – to learn how to claim your portion of an $11.1 billion money pool using this backdoor investment, click here now…
Last week, the company unveiled residential 5G broadband service in parts of Houston, Indianapolis, Los Angeles, and Sacramento for the first time.
And this is just the beginning.
The company will announce earnings on Oct. 23, and it's expected to talk about progress in charging customers $50 for speeds of 300 mbps.
To put that into perspective, that's four times the average speed of home broadband. This could be a game changer for Verizon as it looks to bundle wireless phone and home broadband service to take away market share from Comcast Corp. (NASDAQ: CMCSA), a company consistently ranked among the least popular by customers for its services in the United States.
Verizon stock is trading just shy of $55.00 per share and has a solid dividend yield of 4.42% after its 12th consecutive annual dividend hike in September.
The next telecom stock to buy on our list could present shareholders with double-digit returns in the next 12 months…
Telecom Stocks to Buy, No. 2: T-Mobile US Inc.
The second telecom stock to own is T-Mobile US Inc. (NYSE: TMUS).
Even though regulators have "stopped the clock" on the company's proposed merger with Sprint Corp. (NYSE: S), T-Mobile represents the type of market upside that we're looking for in a telecom stock.
At the moment, a deal between the two companies sits at roughly 50/50 probability.
But a deal would create a customer base about the size of AT&T, and it would reduce the probability of a price war in the sector.
The latter would benefit the entire industry.
One of the key reasons why T-Mobile is an ideal telecom stock is because it has been a "share taker" in the market from other competitors in recent years.
And one of the biggest hurdles for the company to grow its share from competitors in the past has just been knocked over with the latest iterations of iPhones from Apple Inc. (NASDAQ: AAPL).
These new devices contain eSim technology that makes it easier for owners to switch their carriers in the future.
Given that T-Mobile aggressively targets users from other firms, making it easier to switch with just the push of a button will benefit this stock immensely.
At the end of September, Guggenheim Partners raised its price target from $80 to $85 and reaffirmed its "Buy" target.
From the opening price of $68.54 on Oct. 10, that's a potential profit of 24.01%.
And while Verizon and T-Mobile are strong buys, this next stock is one of the best telecom stocks to buy right now for investors looking for regular income payments…