Canada will legalize marijuana on Oct. 17, and investors are asking us for more information on the marijuana penny stocks to watch ahead of full legalization.
You see, once Canada legalizes all marijuana use, more conservative investors will view pot stocks as mainstream investments. That means more money will flow into marijuana stocks, which will send prices surging higher.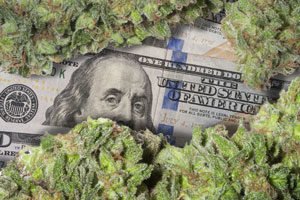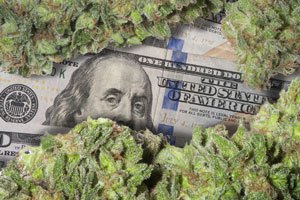 Of course, everyone knows the risk of penny stocks. If you want to invest in marijuana penny stocks, it's never a good idea to risk more than you can afford to lose.
However, the profit opportunity is undeniable...
That's why we've put together this marijuana penny stocks list. It features two stocks that trade for a maximum of $0.02 per share.
You see, if a $0.02 penny stock climbs to just a $1 per share, that's an astronomical profit of 4,900%.
Every $100 invested in a $0.02 marijuana penny stock would be worth $5,000 if it climbed to $1 per share.
Your Free Pot Stock Investing Guide Is Waiting for You: Click here to claim your copy.
Every $1,000 invested would be worth $50,000.
You get the idea.
Now these are purely speculative plays, and we aren't recommending you run out and buy them. But we want our readers to be fully aware of the opportunities in this market.
So ahead of full legalization when retail investors start looking for pot stocks to buy, you'll be ahead of the game with this list...
Marijuana Penny Stocks to Watch, No. 2: GreenGro Technologies Inc.
GreenGro Technologies Inc. (OTCMKTS: GRNH) was founded in 1996 in California. It designs and manufacturers cultivation systems and light products for the cannabis industry.
Currently, it trades for $0.02 per share.
But that could quickly change because of a huge announcement...
On Oct. 9, GRNH announced it will develop a full line of premium CBD products that will be distributed to doctor's offices, medical facilities, and specialty retailers.
CBD is a cannabis compound believed to offer medical benefits but does not make users intoxicated.
It's a smaller market now, with U.S. CBD consumer sales totaling $358 million in 2017.
However, by 2022, sales will skyrocket 402% to $1.8 billion.
Clearly realizing how profitable this could be, investors who own GRNH now could make life-changing gains later.
And even though it's hard to believe, the next marijuana penny stock to watch could offer even bigger returns because it's currently trading for just $0.01 per share...