High dividend yield stocks are now more important for your portfolio than ever thanks to the stock market's wild ride over the last week.
The Dow plunged more than 1,200 points over the last week as investors flee stocks for safe-haven assets. But that doesn't have to be you. Dividend stocks offer much higher cash returns than bonds or money market accounts, and the best among them will grow in value too.
Adding stable income to your portfolio is one of the best ways to keep your money growing even as other investors are selling.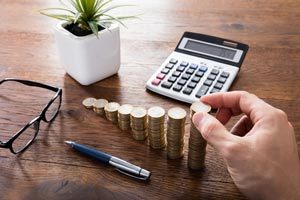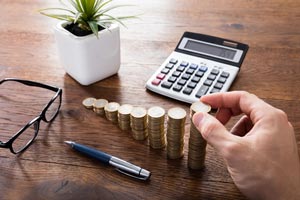 Investors would be smart to consider a variety of high dividend yielding stocks to bolster income and ensure reliable returns. But in the vast universe of stocks paying almost double-digit yields, it can be difficult to decide the best high dividend yielding stocks to buy.
Luckily, we can turn to the Money Morning Stock VQScore™ system to find buy signals on the best high yielding stocks. Our proprietary system surveys the most profitable and highest yielding stocks to determine which are flashing a "buy" sign and which we should avoid.
This week, the VQScore system introduced us to three high dividend yielding stocks that can pay you nearly 10% a year on your investment...
High Dividend Yield Stock, No. 1: Macquarie Infrastructure Corp.
One of the top secrets for high income generating investments in the infrastructure business. Private equity giants have made fortunes for their elite clients by tapping into this poorly understood space.
Infrastructure investments regularly provide high-total returns that have very little correlation to traditional asset classes like real estate or fixed income.
Billions Are Now in Play: Millions of Americans could collect "Federal Rent Checks" - to learn how to claim your portion of an $11.1 billion money pool using this backdoor investment, click here now...
Macquarie Infrastructure Corp. (NYSE: MIC) operates a portfolio of contract power facilities, bulk liquid terminals for natural gas, jet fuel terminals, and energy power and distribution systems.
The stock pays a dividend of 9.39% and has a perfect VQScore of 4, giving it serious growth upside too.
Yahoo Finance reports analysts give MIC a one-year price target of $50.50. That price represents 16.5% price appreciation upside from Wednesday's closing price.
High Dividend Yield Stock, No. 2: TC Pipelines LP
If you want to earn reliably high dividends, one of the best places to look is at the center of the oil and natural gas supply chains. Midstream energy companies represent what Money Morning Global Energy Strategist Dr. Kent Moors calls the "sweet spot" of energy investing.
TC Pipelines LP (NYSE: TCP) is a master limited partnership (MLP) partly owned by TransCanada Corp. (NYSE: TRP), best known as the designer of the Keystone XL Pipeline. The partnership manages and owns natural gas pipelines across the Midwest and Northwestern part of the United States. The firm transports roughly 9.4 billion cubic feet of natural gas every single day.
Every time it transports natural gas through its 6,300 miles of pipelines, the company collects toll fees. And with natural gas production and demand on the rise, the firm is sitting right in the perfect place to make money for its investors.
The EIA forecasts natural gas production will hit a record high in 2018, which means TC Pipelines is going to be busier (and more profitable) than ever.
TC Pipelines pays a mouth-watering dividend of 8.97%, and it's trading at a huge discount to its 52-week high of $57.08. That will change in a hurry after its Q4 earnings reports show the effect of rising gas production.
It also has a perfect VQScore of 4, which makes right now the perfect buying opportunity.
With natural gas prices likely heading higher in the months ahead, TCP provides both upside potential and an eye-popping yield that is hard to rival in these markets.
But our top dividend stock offers an even better yield above 10% and 30% growth potential...