Marijuana penny stocks are already some of the hottest buys on the market right now.
According to Bloomberg, marijuana stocks have outperformed gold, Bitcoin, and the broader market as a whole during 2018.
But pot penny stocks have even more growth potential as we are only in the early stages of the cannabis revolution.
You see, marijuana penny stocks allow us to chase triple-digit returns in the cannabis industry with very little up-front investment.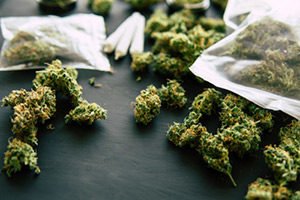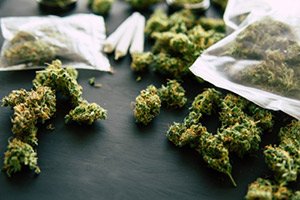 Now, that doesn't mean investing in marijuana penny stocks doesn't come without risks. Penny stock investors should never risk funds they can't afford to lose.
However, one of these marijuana penny stocks is on the verge of surging more than 300%, which is why you need to see this list right now...
Marijuana Penny Stock to Watch, No. 5: Easton Pharmaceuticals Inc.
Easton Pharmaceuticals Inc. (OTCMKTS: EAPH) is an industrial pharmaceutical firm known for manufacturing the anti-aging wrinkle cream Skin Renou HA and the motion-sickness gel Nauseasol.
With the explosive rise of cannabis based cosmetics, Easton is moving into the marijuana industry.
You see, Easton recently concluded a $1.3 million deal with the Alliance Group, a Canada-based company that specializes in marijuana cultivation.
Thanks to this deal, Easton has established a 45-acre stake in a parcel of land set aside for marijuana cultivation and production. Until the stake becomes profitable, Alliance will provide Easton with 50% of its revenue.
Not only will this secure Easton's bottom line - it will allow Easton to take full advantage of the significant demand for cannabis-based products when Canada fully legalizes marijuana on Oct. 17.
Sign up for SMS so you never miss special events, exclusive offers, and weekly bonus trades.
Over the last 52 weeks, Easton's stock price has traded between $0.01 and $0.03 per share. Currently, the EAPH stock price trades at $0.01 per share.
However, the company's recent partnership with Alliance and imminent legalization in Canada is likely to send the company's shares soaring over the next year.
Marijuana Penny Stock to Watch, No. 4: GreenGro Technologies Inc.
GreenGro Technologies Inc. (OTCMKTS: GRNH) is a cultivation system supplier for the burgeoning marijuana industry.
Earlier this month, GreenGro announced that it's moving directly into the development of cannabis-based products.
According to a press release, GreenGro will release a full line of CBD products that will be distributed to doctor's offices, medical facilities, and specialty retailers.
Critical Cannabis Summit on October 23rd: America's Most Misunderstood (and Lucrative) Industry – Click Here to Register
CBD is a cannabis compound that offers the medical benefits of cannabis without making its users intoxicated.
Last year, sales in the CBD industry totaled $358 million. In five years, they're estimated to rise an astonishing 402% to $1.8 billion.
Investing in GreenGro now gets investors in on the bottom floor of this industry and the profit potential that comes with it.
But those returns aren't even close to our next marijuana penny stock to watch...
Marijuana Penny Stock to Watch, No. 3: MCig Inc.  
MCig Inc. (OTCMKTS: MCIG) is a Las Vegas--based full-service marijuana company. It specializes in marijuana consulting, construction services, supplies, CBD products, and vaporizers.
In an effort to diversify its revenue, mCig is developing an online ad network for cannabis brands.
Last October, mCig announced the launch of eHESIVE, a new online cannabis ad network offering advertisers and publishers a venue to directly appeal to marijuana users.
You see, legal marijuana companies aren't permitted to advertise on Google or Facebook.
And since Facebook boasts more than 2 billion monthly active users and more than 77% of worldwide Internet searches are made on Google, this leaves cannabis companies unable to reach new customers on social media platforms.
The eHESIVE platform will allow marijuana companies to place ads on its network to reach new clients. And the company is very optimistic on the platform's profit potential.
A 2017 MarijuanaStocks.com report says mCig is developing its market share "early in the game." This is setting up mCig for substation advertising and valuation potential.
Over the past 52 weeks, mCig has traded between $0.14 and $0.39 a share. Shares are currently trading at $0.33.
As the eHESIVE network and its reach grow, the company's share price could surge over the next 12 months.
This is great news for mCig, but our two top marijuana penny stocks are expected to generate even higher returns.
In fact, our top marijuana penny stock could generate over 360%...