Marijuana stocks have already provided investors with life-changing returns this year, and the gains are only going to keep climbing.
Savvy investors who know cannabis is more than just a trend have cleaned up since 2017.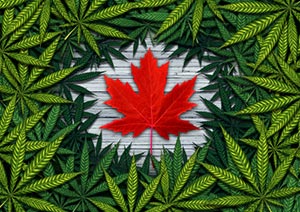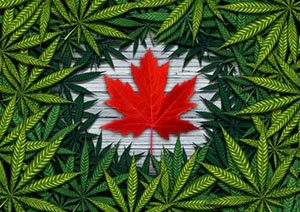 Take a look at these massive gains:
Cronos Group Inc. (NASDAQ: CRON): +254.68%
Canopy Growth Corp. (NYSE: CGC): +355.81%
Tilray Inc. (NASDAQ: TLRY): +562.35%
Of course, new investors have many questions about buying their first marijuana stock.
One of the biggest is, "How much money do I need to invest in marijuana stocks?"
Ahead of full legalization in Canada on Oct. 17 and prices skyrocketing even higher, we wanted to make sure Money Morning readers have all the answers to make an informed decision.
Here's exactly what you need to know before investing in the legal $10 billion North American industry…
Investing in Marijuana Stocks 101
There are two things you need to know about the amount of money to spend on marijuana stocks.
First, there's no minimum amount to spend, and prices vary based on the value of each company's shares.
Marijuana stocks are just like other stocks, and you can purchase as many shares as you'd like. If a cannabis stock trades for $1 per share, a $100 investment (not including broker fees) would give you 100 shares.
Urgent: Forget Tech or Crypto – This Will Be the Next $1 Trillion Industry
However, most marijuana stocks are penny stocks, which are notoriously risky.
If you buy a penny stock, there's a chance you could lose all your hard-earned money. There's also no guarantee that the stock price will automatically climb.
Just like any other stock price, the price of a marijuana stock could rise, fall, or remain flat.
Second, because some of these stocks can be riskier than a blue-chip stock or ETF (which are also risky), you shouldn't invest more than you can afford to lose.
Your investments in marijuana stocks shouldn't be money you will need to use tomorrow or money from an emergency fund.
However, if you understand the risks, now is the time to make your move in the $10 billion legal industry…