All marijuana use in Canada will be legal starting on Oct. 17, and it's going to send marijuana stock prices skyrocketing. Cannabis sales in North America are expected to climb 145% from $10 billion in 2018 to $24.5 billion by 2021.
Marijuana legalization in Canada is being called the new "gold rush," which is why Money Morning readers are asking how they can join the cannabis revolution right now.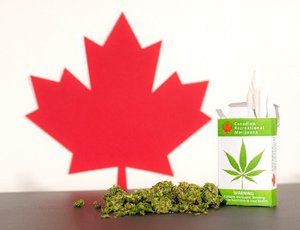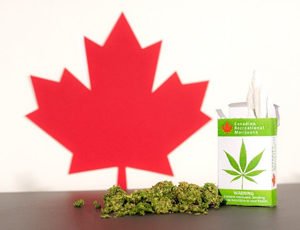 If you want to know how to buy your first marijuana stock before all cannabis use is legal in Canada, then we have you covered.
Today, we're going to share all the steps on how to open your first brokerage account so you can capitalize on the $10 billion cannabis industry…
Set Up Your Brokerage Account for the Canadian Marijuana Revolution
Finding a broker – the right broker, one that's capable of handling each of your particular needs – requires a variety of considerations.
Everything from account minimums, acceptable trade types and commissions fees, to trading platforms, customer service availability, and regulatory standing.
The best option, of course, depends on what's important to you.
For transaction-free trades, Robinhood is an excellent option. You won't owe commissions on any stocks you buy or sell.
Critical Update: Forget Tech or Crypto, This Will Be the Next $1 Trillion Industry
However, Robinhood doesn't offer as many options, like penny stock and over-the-counter (OTC) market trades.
Right now, most marijuana stocks either are penny stocks or are traded on OTC markets.
To purchase those stocks, the chart below provides all the details on how to open a discount brokerage account.
These aren't recommendations for brokers. Rather, these are popular options for first-time investors looking to open accounts with low minimums and low trading fees.
Before you go, as a service to our readers, we also had to make sure you had the opportunity to secure your seat at the first-ever national event on cannabis…
Speaker Boehner Reveals Three Events That Will Transform the Cannabis Industry Forever