Even though all cannabis is now legal in Canada, cannabis advertising laws are still vague.
Using testimonials, celebrity endorsements, brand mascots, and glamorous images are banned for cannabis advertising for our neighbors up north, but outside of these restrictions, the rules aren't well defined.
And one cannabis delivery service is offering what High Times calls a "Willy Wonka lottery."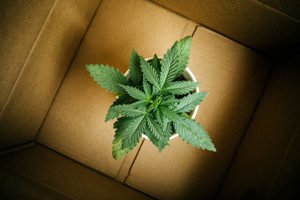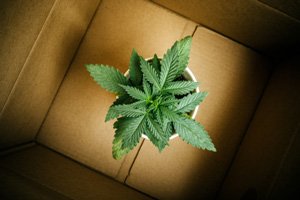 Eddy, headed by former Uber Operation Leader Ryan Dempsey, is offering free munchies to as many people as possible in Toronto today (Oct. 17) to celebrate full marijuana legalization in Canada.
But for a lucky select few, they have a chance to win much more than free Doritos...
Four randomly selected winners will receive a "lucky green ticket."
With the ticket, the winners will get a tour of a local marijuana facility.
Critical Cannabis Summit on October 23rd: America's Most Misunderstood (and Lucrative) Industry - Click Here to Register
And because of the vagueness of marijuana advertising laws in Canada, we're bound to see companies like Eddy get even more creative.
"Will it be like tobacco, which is very restricted in its advertising, or alcohol, which has been given more of a carte blanche? We just don't know," the managing director of promotional products company Ideavation told Canada's Advertising Specialty Institute on Oct. 15.
But what we do know is there's no denying how profitable this industry will be...
Secure Your Seat at the First-Ever National Event on Cannabis