After months of wrangling, speculating and waiting, Canada marijuana legalization officially happens today (Oct. 17). This is the day that medical, recreational, CBD, and everything in between will be fully legal, and it will be a huge catalyst for investors who act now.
This is the real deal, too. The market in Canada alone could soar to $22.6 billion. And smart companies are already making their moves to get in on the action.
For example, big alcohol companies are already interested.
Critical: Former Speaker of the House Reveals When Cannabis' Prohibition Will End - Click Here for Details
Constellation Brands Inc. (NYSE: STZ) announced its blockbuster investment in Canopy Growth Corp. (NYSE: CGC) on Aug. 15.
And other beverage companies are not far behind. Coca-Cola Co. (NYSE: KO) is in "serious talks" with Aurora Cannabis Inc. (OTC: ACBFF) about producing cannabis-infused drinks, according to Bloomberg.
Even Walmart's Canadian division is exploring adding CBD products to its shelves.
And of course, legal drugs treating many disorders from epilepsy to cancer pain have already been approved in several other countries.
The cannabis wave is only getting started.
Today, we want to help our readers navigate the Canadian marijuana market by taking a look at exactly what it means for marijuana stocks, and what we can expect going forward. Plus, we even have a historic opportunity for you to get involved in a first of its kind cannabis summit...
What Canada's Marijuana Legalization Means for Pot Stocks
Just look at how several cannabis stocks, Tilray Inc. (NASDAQ: TLRY) and Aurora Cannabis are already experiencing unbelievable growth.
Tilray is a leader in medical cannabis research, cultivation, processing, and distribution. It has the distinction of being the first cannabis stock to be listed on a U.S. stock exchange. And since its July 2018 initial public offering at $17.00 per share, the stock is up 831.6% to $158.38. That does not even include its temporary spike up to $300.00 on Sept. 19.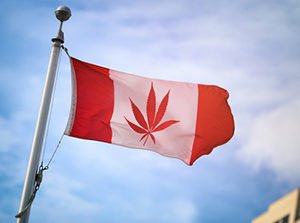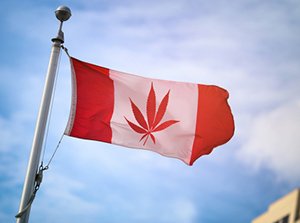 Aurora boasts an annual growing capacity of 1.2 million pounds and a significant international presence with sales and operations in 14 countries. The company reported revenue of $19.1 million for the fourth quarter and $55.1 million for the year. That's up 223% and 206% year over year, respectively. Plus, Aurora raked in quarterly net income of $79.3 million, compared to a net loss of $4.8 million a year ago.
While both of these stocks are still on the speculative side, Money Morning Defense and Tech Specialist Michael A. Robinson says, "The day when we can legitimately call them 'blue-chip pot stocks' won't be long in coming."
And now that Canada has fully legalized cannabis, we want to show you what's next for the country.
With a massive policy change like this one, there are bound to be a few stumbling blocks as each province and municipality regulates cannabis its own way. But it means there will be opportunities too...
What Will Happen Next in Canada's Legal Marijuana Market