Nothing makes investors re-examine what's in their portfolios like a market sell-off. Stocks that soared during the good times can be the biggest losers when times get tough.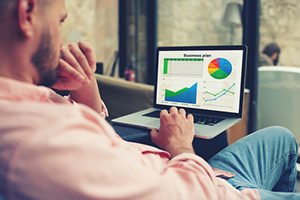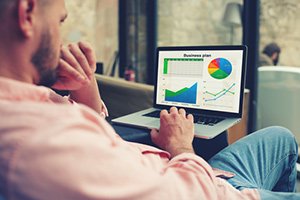 It's at a time like this, when the Nasdaq has dropped 10% from its late-summer high, that companies operating on steady, sound financial principles become much more attractive.
Yes, those companies might be boring. But as Money Morning Special Situation Strategist Tim Melvin points out, you won't mind holding boring companies when they keep making you money year after year.
The stock we're bringing you today is a financial firm. Now, you might have heard that financial stocks are one of the worst places to be in a time of stock market panic. And that's true, to an extent.
But the reality is that, even in the worst of times, there is still financial activity going on. People still need a place to protect their assets and make transactions.
Sign up for SMS so you never miss special events, exclusive offers, and weekly bonus trades.
And the place they're going to choose is not going to be the overleveraged banking behemoth whose "creative" investing instruments turned out to be little more than smoke and mirrors.
It's going to be the solid firm that has always offered the lowest prices, the highest-quality service, and has been operating with quiet integrity in both good times and bad.
Our pick today is exactly that. That's why the number of accounts it held actually increased during the financial crisis of 2008-09.
Critical: A breakthrough technology could disrupt every major industry, and one tiny company is at the center of it all. Its stock is trading for less than $10 now, but it could deliver a 471.9% gain for early investors. Learn more...
When the whole market dips, a stock like this may temporarily go down with them too. But if the worst really does happen, this is the kind of stock that's going to be the mainstay in your portfolio. It's the one you can depend on to keep delivering a healthy balance sheet while the tech superstars are struggling to stay afloat.
No wonder it was just flagged by our Money Morning Stock VQScore™ system, indicating that it is undervalued and due for a rise.
In fact, this one might be undervalued by as much as 50%.
This Quiet Innovator Combines Old-Fashioned Values with Leading-Edge Tech
Join the conversation. Click here to jump to comments…
About the Author
Stephen Mack has been writing about economics and finance since 2011. He contributed material for the best-selling books Aftershock and The Aftershock Investor. He lives in Baltimore, Maryland.