Kraft Heinz Co. (NASDAQ: KHC) and Campbell Soup Co. (NYSE: CPB) are in trouble, but they can turn things around by entering the CBD market. CBD is a cannabis compound that offers medical benefits without psychoactive effects of THC.
And the market will be a gold mine, with U.S. CBD sales reaching $1.8 billion by 2022, according to Statista.com.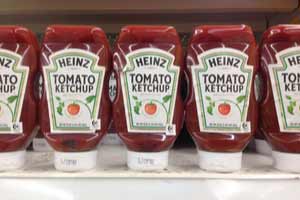 It's a market each company needs to enter to kick-start sales and regain shareholder trust...
Over the last five years, the Campbell Soup stock price has dropped 12.83%. The Kraft Heinz stock price has fared worse, dropping 31.88% during the same amount of time.
And what's most frustrating for shareholders is that if they just parked their money in an index fund that tracked the performance of the Dow Jones Industrial Average over the last five years, they would be sitting on a 62.75% return.
To be fair, each company has tried to adjust to changing consumer demand for healthy and fresh products through acquisitions.
In September, Kraft Heinz announced it acquired Ethical Bean Coffee for an undisclosed amount. Ethical Bean's goal is to compete with the world's biggest coffee growers and roasters, while also only using fair-trade, organically grown beans.
Critical: Speaker Boehner Heads America's First-Ever Cannabis Summit on Tuesday, October 23rd - Click Here to Attend This Free Online Event
Campbell Soup has been even more aggressive, bringing Garden Fresh (salsa and hummus), Pacific Foods of Oregon (plant-based beverages, broths, and soups), and Snyder's-Lance (Eatsmart Snacks) under its corporate umbrella over the past three years.
But it just hasn't worked.
That's why, instead of more consolidation, Campbell and Kraft Heinz need to jump into the CBD market.
As I mentioned earlier, CBD products are used for their health properties, but they won't leave people with the feeling of being "high."
It's not a controversial product to sell.
In 2017, U.S. consumer CBD sales were $358 million. By 2022, that's going to skyrocket 402% to $1.8 billion.
This isn't a short-term gimmick to boost share prices. An early adopter with name-brand recognition can dominate this growing and sustainable market.
Fortunately for Kraft and Campbell Soup, they won't have to start from scratch.
They already have well-known beverages to infuse with CBD that can kick-start sales and help these legacy food companies enter the exciting new $1.8 billion market...
How Kraft Heinz and Campbell Soup Can Boost Sales with CBD-Infused Beverages
[mmpazkzone name="in-story" network="9794" site="307044" id="137008" type="4"]
For Kraft Heinz, the way to play the CBD craze is through its Maxwell House coffee brand. In 2017, Maxwell House owned 14.1% of the U.S. market share for ground coffee brands.
That was only second to Folgers' 29.5% market share.
And infusing a new line of coffee could help Maxwell House reach a sought-after consumer: Millennials.
In 2017, Maxwell House launched a line of coffee called Max Boost that contains extra caffeine. It also launched a line called Max Indulge, which includes flavors like salted caramel.
"Younger consumers love the taste of coffee, but are looking to other beverage categories for functional benefits to address their different needs throughout the day," Luke Cole, a director of marketing for Kraft Heinz Company, told Beverage Daily in 2017.
Add "Max CBD," and watch the sales take off.
For Campbell Soup, its V8 drink is an ideal candidate to infuse with CBD.
V8 is known for its "V8 Original" drink, which is blended vegetable juice and is a source for Vitamins A & C.
But it also launched energy drinks in 2011 that were made with blends of vegetables, fruit juices, and natural green tea.
On its website, Campbell says V8+Energy provides "steady energy" to help customers be at their best during the day.
Studies show CBD could be useful for relaxation and as an anti-inflammatory medication, according to WebMD.com.
Campbell could infuse some of its V8 line with CBD, offering even more potential benefits.
The Bottom Line: Kraft Heinz and Campbell Soup are trying to appeal to changing consumer tastes through strategic acquisitions. It's not working, but updating their offerings with CBD-infused products could attract a new audience and boost sales. With U.S. CBD sales reaching $1.8 billion by 2022, this is the market of the future to get in on today.
Speaker Boehner: "I'm All In on Cannabis... Are You?"
While in office, former Speaker of the House John Boehner was one of the staunchest opponents of cannabis. Now, thanks to a dramatic change of heart, he's one of its biggest allies. And today, he's inviting you to be a part of history.
Speaker Boehner has agreed to host the first-ever national event on cannabis on Tuesday, Oct. 23, where he'll break down everything you need to know to profit from this unstoppable economic revolution.
Make no mistake, your reward for attending could be the kind of wealth that lasts for generations.
Simply click here to register for this exclusive event.