Kraft Heinz Co. (NASDAQ: KHC) and Campbell Soup Co. (NYSE: CPB) are in trouble, but they can turn things around by entering the CBD market. CBD is a cannabis compound that offers medical benefits without psychoactive effects of THC.
And the market will be a gold mine, with U.S. CBD sales reaching $1.8 billion by 2022, according to Statista.com.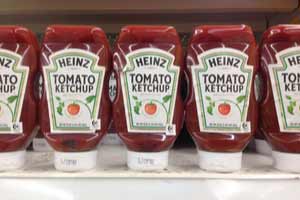 It's a market each company needs to enter to kick-start sales and regain shareholder trust...
Over the last five years, the Campbell Soup stock price has dropped 12.83%. The Kraft Heinz stock price has fared worse, dropping 31.88% during the same amount of time.
And what's most frustrating for shareholders is that if they just parked their money in an index fund that tracked the performance of the Dow Jones Industrial Average over the last five years, they would be sitting on a 62.75% return.
To be fair, each company has tried to adjust to changing consumer demand for healthy and fresh products through acquisitions.
In September, Kraft Heinz announced it acquired Ethical Bean Coffee for an undisclosed amount. Ethical Bean's goal is to compete with the world's biggest coffee growers and roasters, while also only using fair-trade, organically grown beans.
Critical: Speaker Boehner Heads America's First-Ever Cannabis Summit on Tuesday, October 23rd - Click Here to Attend This Free Online Event
Campbell Soup has been even more aggressive, bringing Garden Fresh (salsa and hummus), Pacific Foods of Oregon (plant-based beverages, broths, and soups), and Snyder's-Lance (Eatsmart Snacks) under its corporate umbrella over the past three years.
But it just hasn't worked.
That's why, instead of more consolidation, Campbell and Kraft Heinz need to jump into the CBD market.
As I mentioned earlier, CBD products are used for their health properties, but they won't leave people with the feeling of being "high."
It's not a controversial product to sell.
In 2017, U.S. consumer CBD sales were $358 million. By 2022, that's going to skyrocket 402% to $1.8 billion.
This isn't a short-term gimmick to boost share prices. An early adopter with name-brand recognition can dominate this growing and sustainable market.
Fortunately for Kraft and Campbell Soup, they won't have to start from scratch.
They already have well-known beverages to infuse with CBD that can kick-start sales and help these legacy food companies enter the exciting new $1.8 billion market...
How Kraft Heinz and Campbell Soup Can Boost Sales with CBD-Infused Beverages