Penny stocks are a great way for investors to chase triple-digit gains without a huge up-front investment. That's why we're bringing you three penny stocks to buy in October 2018.
You see, penny stocks can generate significant return for retail investors in a short period of time.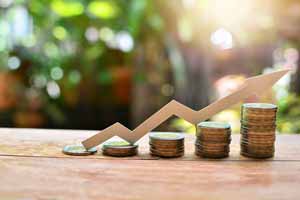 In order to identify penny stocks with this kind of potential, we use the Money Morning Stock VQScore™ system to find the best stocks under $5 - the SEC's official definition of a penny stock.
Our favorite penny stocks in October have the potential to generate considerable return. In fact, our top penny stock to watch could jump over 200%...
Must-Watch Penny Stocks in October 2018, No. 3: Mechel Mining Co.
Mechel Mining Co. (NYSE: MTL) is one of the largest mining and steel companies in Russia and has been in business since 2003.
Based in Moscow, Mechel and its subsidiaries employ nearly 60,000 people in its steel, mining, and power businesses throughout Russia, Europe, Asia, the Middle East, and around the globe.
Former Speaker of the House: "Forget Canada, American Cannabis Is Where the Action Is Going to Be" – Click Here Now
Its mining business sells steam, metallurgical, and coking coal; chemical products; coke; and iron ore. It also offers rail, motor, and sea transportation logistics services to third parties.
Mechel's steel operations produce and sell long steel products, semi-finished steel products, pig iron, and stainless and flat products, as well as some value-added products such as forgings, beams, rails, and wiring.
The company's power segment generates and supplies heat energy, electricity, and other resources to third parties.
A majority of Mechel's growth over the past decade can be attributed to its aggressive acquisition strategy, which has allowed it to establish a global presence.
Mechel has been involved in nine major takeovers since 2004, giving it a major presence in mineral-rich areas such as the Pacific Rim and the Russian subcontinent.
These acquisitions have been a catalyst for the company's strong growth in profits over the past four years. It has seen gross profits jump 52% since 2014, as the company's operating income soared by 547%.
It is this type of growth that has prompted analysts to issue a price target of $4 for MTL, which means a 26.98% return over today's price of $3.15.
That's a solid gain. However, our next penny stock could jump over three times that amount…
Must-Watch Penny Stocks in October 2018, No. 2: Valhi Inc.
Valhi Inc. (NYSE: VHI) is a Dallas-based holding company that specializes in managing market securities for a variety of American industries.
The company was founded in 1932 and currently consists of three major segments - chemicals, component products, and real estate management and development.
The chemicals segment is operated through Valhi's majority control of Kronos Worldwide Inc. This is a world leader in producing and selling value-added titanium dioxide pigments used in paints, paper, plastics, and other fibers.
The component products segment is operated through its majority control of CompX International Inc., which is a leading maker of security products used in the healthcare, recreational, office, and postal industries.
COUNTDOWN TO OCTOBER 23: Mark your calendar for the biggest cannabis event of the year – click here to claim your spot.
The real estate management and development segment operates through the company's majority control of LandWell and BMI. LandWell is concerned with land development in Nevada and BMI with utility services.
Valhi's gross profits have jumped close to 170% over the past three years. Not only does the company deliver an impressive 45% return on equity, but it is also a great dividend stock, with a 3.59% dividend yield.
VHI shares currently trade at $2.05, and analysts have provided a target of $4 for the stock, which would be a whopping 95.12% gain.
While this is an exceptional gain, our top pick for penny stocks to watch in October is on track to deliver a return of over 230%...