In recent weeks, China's increasingly aggressive trade stance has rattled American markets.
Just today (Oct. 23), the Dow Jones Industrial Average fell as much as 440 points before the opening bell on signs that China intends to double down on its recent trade rhetoric.
With trade relations between the world's largest trading partners deteriorating, many investors are wondering if markets are heading toward a stock market crash.
The truth is, China is on track to ramp up aggressive trade war practices that will shake major indexes - and your portfolio.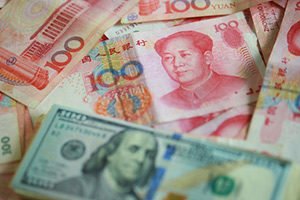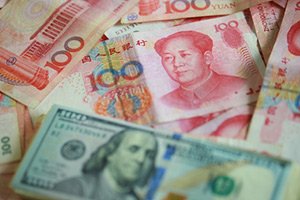 Today, we're taking a close look at China's recent trade maneuvers, and we'll show you how you can protect your money from the fallout...
China Isn't Backing Down Anytime Soon
China is not backing down from recent trade war escalations from the United States. At least that's what leading members of China's committee on forging alliances informed a group of American business leaders and lobbyists on Monday (Oct. 22).
According to committee leader Zhang Qingli, "The U.S. side has disregarded a consensus with China after multiple rounds of consultations, insisting on waging a trade war against China and continuing to escalate it."
As a result, "China is left with no other option but to make necessary counter actions."
Prospering During a Financial Crisis: Incredible wealth-building opportunity for those who are prepared - quickly amass a potential $1.5 million retirement nest egg. Learn more...
China has instituted a slew of counter actions in recent weeks designed to bolster the nation's economy and put pressure on American businesses.
On Oct. 7, the Chinese government lowered the nation's reserve requirement ratio - the minimum amount of cash that commercial banks must keep on hand.
Economists estimate this move will result in a $109 billion cash injection in the nation's economy.
And this cash inflow is likely to devalue the Chinese yuan, making Chinese companies more competitive against American businesses.
On Monday (Oct. 22), the Chinese government took additional steps to shore up weaknesses in China's stock market due to American trade pressures.
According to an announcement from the China Securities Regulatory Commission (CSRC), the Chinese government intends to loosen regulations that restrain corporate mergers, stock buybacks, and foreign investment.
The move is a clear sign the Chinese economy is feeling the pressure of the Trump administration's aggressive trade tactics.
However, it also indicates that the Chinese government is prepared to make economic adjustments to account for American pressure, rather than yield to it.
As China digs in its heals on trade, the stock market's continued growth is uncertain.
In addition, record-high evaluations, an aging bull market, and negative earnings reports are likely to exacerbate Chinese trade actions.
As a result, any healthy correction caused by the market cycle could spin out of control into a full-blown stock market crash.
And while it may be too early to tell if China's aggressive trade tactics will spark the next stock market crash, it's never too early to be prepared.
In fact, we've identified one of the best ways to protect your investments and profit when markets turn south...
How to Safely Guide Your Money Through the Worst of This Market Disaster