These are the six biggest developments coming to the industry.
Find out which developed country just legalized gambling.
---
Mainstream outlets are throwing together haphazard lists of gambling stocks to buy because legal sports betting is spreading across the United States. But we're focusing on making real money instead...
We're providing thorough research that's allowed our readers to score triple-digit returns in just one month.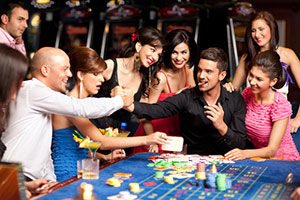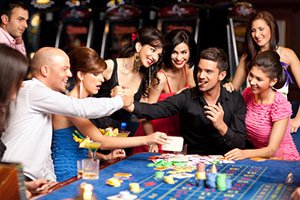 For example, Money Morning Economist Garrett Baldwin shared a detailed report on June 21 about Dover Downs Gaming & Entertainment Inc. (NYSE: DDE).
At the time, DDE was trading for $1.69 per share.
Baldwin made the case Dover was an attractive acquisition target, and he was right. On July 23, Dover announced it was selling to Twin River Worldwide Holdings.
The stock price went vertical, climbing to a 52-week high of $3.49 per share on July 23. That's a gain of 106%.
In Case You Missed It: Former Speaker of the House John Boehner was once marijuana's biggest enemy... now he's advising Americans to go "ALL IN" on cannabis. To see his shocking prediction, click here...
Sign up for SMS so you never miss special events, exclusive offers, and weekly bonus trades.
Baldwin was at it again
on Aug. 3, uncovering
Nevada Gold & Casinos Inc.
(NYSEAMERICAN:
UWN
) as another winner. At the time, UWN was trading for $2.15 per share.
On Sept. 18, Nevada Gold & Casinos announced it was selling for $2.50 per share to Maverick Casinos LLC.
By just clicking a few buttons, you earned a 16.27% profit in a little over a month.
That was a good start for 2018, and we're going to share more profit opportunities in the casino and sports betting industry as they present themselves.
But I also wanted to start looking ahead to 2019 because we aren't just going to take victory laps for our previous winners.
We want our readers to keep making money.
And to get expert insight on where to uncover new profit opportunities or pitfalls to avoid, I had to talk with Bill Pascrell, III, a partner at Princeton Public Affairs Group.
Pascrell is an internationally recognized authority on legal sports betting, so he has insight you're not going to find anywhere else.
"The gaming companies that are nimble, tech-savvy, focused on millennials and gen-ex customers with different interests than traditional casino patrons, and who deploy strong market outreach will succeed and grow," Pascrell told me.
And for 2019, he says these are the six biggest developments to watch...
The Biggest Developments for the Gambling Industry in 2019
Pascrell told me there were six profit opportunities in the gambling industry to watch:
"The continued expansion of legalized sports betting after the U.S. Supreme Court's ruling on May 14th."
"Wynn's sexual misconduct claims and its impact on their Boston development and elsewhere."
"Macau's continued growth and expansion in the largest gaming market in the world."
"The Atlantic City comeback with Hard Rock and Ocean Resort AC openings in July of 2018."
"Japanese Parliament approves gaming legislation with three casinos in three cities in the nation. Several major gaming companies are willing to spend upwards of $10 billion to enter the market."
"The launch of poker liquidity in Europe is providing a major opportunity for online gaming companies to grow the market."
I want to thank Mr. Pascrell for sharing this great insight, and we'll be sure to keep our readers in the loop on breaking developments in the casino and gambling industry.
Did You See John Boehner's SHOCKING Marijuana Prediction?