You know how important the FICO credit score is. It impacts everything from getting the home of your dreams to what interest rate you pay on a car loan.
Now, a new FICO credit score is on its way, and we wanted to make sure you knew exactly what it is and how it will work.
The reality is it might mean more for your money than how loans are approved...
The UltraFICO Score Will Lead to More Borrowing
Fair Isaac Corp. (NYSE: FICO), the name behind FICO, is unveiling a new UltraFICO score next year.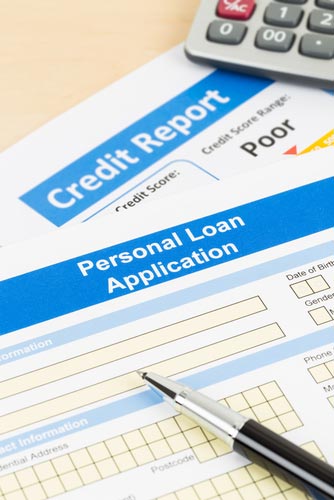 The UltraFICO score will merely supplement the existing FICO score, and it will used to boost the creditworthiness of borrowers with little credit history or a poor FICO score. It will work like an appeal. If an applicant is denied thanks to their FICO score, they can ask for the lender to consider their UltraFICO score, which will factor in their banking history to their credit score.
So if you already have good credit, the UltraFICO score won't change anything for you. If you have little credit history or your FICO score isn't as high as you'd like, the UltraFICO score might help you secure a loan or credit card.
But that might be a red flag...
Consumer debt has been steadily growing since 2012, and it's set to reach its all-time high of $4 trillion by the end of the year. The average American already owes 26% of their annual income to debt.
In Case You Missed It: Former Speaker of the House John Boehner was once marijuana's biggest enemy... now he's advising Americans to go "ALL IN" on cannabis. To see his shocking prediction, click here...
And banks and financial institutions are responding to this staggering debt load by finding ways to lend money to even more Americans. FICO projects 33 million Americans will get a boost through the UltraFICO score.
History doesn't repeat itself, but it does rhyme, and this sounds a lot like what happened before the 2008 financial crisis. Banks lowered their borrowing standards to approve nearly anyone for a mortgage, including risky subprime mortgages with little to no money down.
When the housing market stalled, it triggered an epidemic of foreclosures that crippled the financial system and sent the economy into one of the worst recessions ever.
Americans have racked up a record amount of debt during a period of rapid economic growth. The economy has been steadily growing since the recession ended in 2009. Unemployment is under 4%, near record lows. Corporate earnings have surged to record highs.
The trouble will come when Americans are saddled with record debt - thanks in part to even more lax creditworthiness standards like UltraFICO - when the economy slows down.
And that can happen a lot sooner than you think.
In fact, we've flagged Oct. 31, 2018, as a key date in what could be the greatest economic crisis in 75 years...
Financial Disaster Is Looming - These Are the Tools You Need to Survive