Securing reliable income is one of the most important strategies for building retirement wealth. That's why we're going to show you the top dividend stocks to buy in November.
Dividends offer investors routine payments for owning the companies. And because companies can't pay dividends unless they are doing well enough to routinely return money to shareholders, dividend-paying companies tend to be some of the best stocks on the market.
But you don't have to sacrifice growth prospects to own dividend stocks. Some of the best dividend payers also have great growth potential.
That's how they made our list of the three best dividend stocks to buy now...
Top Dividend Stocks to Buy in November 2018, No. 3: J.M. Smucker Co.
J.M. Smucker Co. (NYSE: SJM) is a top consumer staples stock and an excellent dividend stock too.
This Ohio-based company was founded in 1897 and employs over 7,000 full-time staff members.
While the company is synonymous with its jam, many investors don't realize the breadth of its holdings. J.M. Smucker operates across the international food and beverage industry. Some of its main areas of focus are coffee, pet food, snacks, oils and shortening, baking mixes, beverages and juices, and portion control products.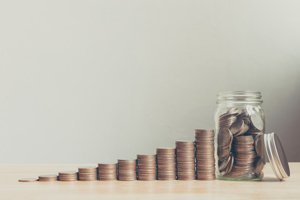 The company's products are offered under some of the world's most recognized brands, including Folgers, Dunkin' Donuts, Jiff, Pillsbury, Crisco, Meow Mix, and Milk-Bone.
But that expansive lineup is how Smucker's pays such a substantial dividend to shareholders.
SJM has boosted its dividend payout to shareholders for 21 straight years, making this an excellent stock to buy for long-term income.
For investors on record as of Aug. 16, the company will be increasing its dividend from $0.78 to $0.85 a share, with an impressive 3.33% dividend yield.
In Case You Missed It: Former Speaker of the House John Boehner was once marijuana's biggest enemy... now he's advising Americans to go "ALL IN" on cannabis. To see his shocking prediction, click here...
You can currently pick up shares of SJM for $102.17. And on top of its impressive dividend, SJM has a perfect Money Morning Stock VQScore of 4, making right now an excellent time to buy. Analysts agree, with Morningstar Equity Research projecting a nearly 20% gain in share price over the next year.
Our next pick offers even higher upside...
Top Dividend Stocks to Buy in November 2018, No. 2: Apple Inc.
Apple Inc. (NASDAQ: AAPL) isn't just one of the hottest stocks on the market and the first company to smash through a trillion-dollar valuation. It's also one of the top dividend stocks to buy.
Apple pays a massive $2.92 dividend to its shareholders, which is a 1.36% yield.
Plus, the company's share price is still on the rise. If you think you've missed out on Apple's growth, think again.
The stock is currently trading at $214.45, and its share price could reach $310 in just a year. That's a gain of over 40% for today's investor.
Historically, Wall Street analysts have underestimated Apple's stock, giving it lower share price predictions than it deserves. For example, the stock fell 10% before Q2 earnings reports due to analyst expectations of a poor result from iPhone X sales, which didn't materialize.
In fact, revenue was up 14% year over year, and iPhone X sales were up 3% on the year.
But Apple's earnings come from more than just phones.
The company's revenue from its services division increased 31% year over year, and CEO Tim Cook declared that the company wants to double this performance by 2020.
But even with Apple's excellent dividend and growth potential, this is our best dividend stock to buy...
[mmpazkzone name="in-story" network="9794" site="307044" id="137008" type="4"]
Top Dividend Stocks to Buy in November 2018, No. 1: Keurig Dr. Pepper Inc.
Keurig Dr. Pepper Inc. (NYSE: KDP) may already be a household name, but what many investors don't realize is that this company provides investors with an astonishing 9.8% dividend yield.
The merger of Keurig Green Mountain and Dr. Pepper Snapple Group this past summer created North America's third largest beverage company.
Keurig Green Mountain was founded in Vermont in 1981, was publicly fdtraded for a time, and then once again became a privately held entity.
On July 9, 2018, Keurig Green Mountain paid $18.7 billion to acquire Dr. Pepper Snapple Group, and the combined company was renamed Keurig Dr. Pepper.
Some of the products produced by this combined group include Keurig brewers, K-cups, Green Mountain Coffee, Dr. Pepper, Snapple, Canada Dry, Motts, and 7-Up.
After the acquisition, KDP expects that its adjusted earnings per share (EPS) will be between $1.02 and $1.07. Estimates from Wall Street analysts are for EPS of $1.03, so there is a good chance that results are going to exceed those expectations for the year.
This is something that can be a catalyst for share price gains.
But this is an excellent stock to buy for the long term.
Keurig Dr. Pepper has another perfect VQScore, making it a breakout candidate right now.
Susquehanna Financial Group predicts that the KDP share price will hit $33 over the next 12 months. This represents a gain of 44.8% from today's share price of $22.79.
Between its 9.8% yield, affordable share price around $22, and the potential to rocket nearly 50% higher over the next year, it's one of the best stocks on the market.
Claim Your Portion of This $11.1 Billion Money Pool: By following a few simple steps, one IRS directive could help set you up to receive checks of up to $1,795 every single month. Hordes of Americans have already signed their names to the distribution list - and the longer you wait, the greater your risk of missing out on this powerful investment. Click here for more details.