The financial expert who predicted both the dot-com crash and the 2008 crash warns the next one could be just days away.
In fact, his research says by Wednesday, Oct. 31, 2018, the average stock traded on Wall Street could collapse by at least half.
And this won't be a "flash crash" that's over before you know it.
Money Morning Chief Investment Strategist Keith Fitz-Gerald says this is a $6 trillion ticking time bomb.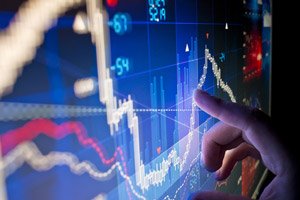 It will be - by far - the most painful stock market crash in memory.
You see, decades ago, corrupt money managers and politicians left a giant $6 trillion deficit in pension funding.
Now, U.S. pension plans are already defaulting left and right. They are breaking the promises they made to current and future retirees. Even worse, the deficit is so massive there's nothing U.S. President Donald Trump or Congress can do about it now. It's more than six times Washington's 2017 deficit.
And the Pension Benefit Guaranty Corporation - the fund Washington created to backstop these funds - is already worse than broke. The PBGC is nearly $80 billion in the red.
These underfunded pensions have already started to default. Keith's research shows compelling evidence that the first major failures are almost here.
Between now and Oct. 31 - as these funds begin to crash - they will push 31 million pensioners, the U.S. stock and bond markets, and the entire U.S. economy to the brink of catastrophe.
But you don't have to be a victim to this unprecedented greed...
For one thing, if you get started now, there's still time to prepare.
And for another, there's plenty you can do to protect yourself.
What's more, it's easy to do. You can begin protecting everything you own in just a few minutes.
And if you play your cards right, this great pension time bomb could also make you quite a bit wealthier.
How to Safely Guide Your Money Through the Worst of This Market Disaster
[mmpazkzone name="in-story" network="9794" site="307044" id="137008" type="4"]
Did you know some of the world's biggest fortunes have been built during some of the most appalling market conditions?
It sounds contradictory...
But all you need are the right tools - and the uncensored truth the mainstream media doesn't want you to know.
See, the incompetent and corrupt people who run some of America's largest financial institutions are only a few weeks away from bringing the U.S. economy crumbling down.
And they don't want you to know the truth until it's too late.
But by arming yourself with the right knowledge today, not only will you and your money be shielded from this market storm - you could also start seeing explosive profits.
And if you make the right moves now, you could make more money in less time than you ever thought possible.
But you don't have much time left to take action.
And once this wave of destruction hits, you'll wish you had seen the signs while there was still time to do something about it.