The S&P 500 dropped into correction territory Monday (Oct. 29) when it closed 10% below its all-time high from a month earlier.
We know market corrections can be scary. Seeing your retirement portfolio lose 10% of its value in a matter of days can turn anyone's hair white.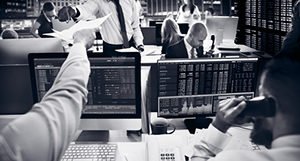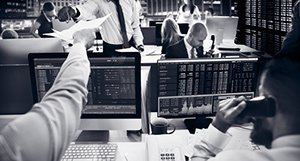 It might be tempting to follow the crowd as they rush for the exits too. After all, taking a 10% loss sounds a lot better than a 40% buzz cut if stocks crash.
But doing what everyone else does is a costly mistake.
In reality, true wealth - life-changing wealth - is made by being right when the crowd is wrong...
Why a Market Correction Isn't the Time to Panic
As far as bull markets go, corrections are routine events. We've had at least two major corrections since the bull market began in 2009, with stocks slipping nearly 20% in 2011 and 2016.
Corrections are normal, but there's a bigger reason to avoid heading for the hills.
In Case You Missed It: Former Speaker of the House John Boehner was once marijuana's biggest enemy... now he's advising Americans to go "ALL IN" on cannabis. To see his shocking prediction, click here...
Sign up for SMS so you never miss special events, exclusive offers, and weekly bonus trades.
We know "stock prices will reflect the value of the companies in the long term," as Money Morning Special Situation Strategist Tim Melvin best put it.
But in the short term, stock prices might fluctuate for all sorts of reasons, and not all of them make sense.
"In the short run, it's more of a psychological soup that often responds to irrationality," Tim says.
Think about it.
Stocks tumbled into correction territory despite record-low unemployment, soaring GDP growth, and record corporate earnings.
Analysts are lining up to blame the trade war for the latest correction, but it's the same trade war that started on Jan. 23 when U.S. President Donald Trump slapped a 30% tariff on Chinese solar panels. The Dow rallied 400 points in the wake of that first tariff announcement.
And think back to the 2016 election. Wall Street analysts were sounding the alarms that a Trump victory would mean a stock market crash. Instead, the Dow has rallied 40% higher since the election.
Investors who took the analysts' advice and overreacted before the election left major profits on the table.
Instead of getting out your crystal ball to figure out why the market inched up or down each hour, the truly wealthy are focusing on companies with the potential to grow their value over the long term.
That's why Warren Buffett famously said if you couldn't buy a stock without looking at its price for the next five years, you shouldn't be investing.
A strategy like that might put cable TV pundits out of business, but it's the key to unlocking life-changing wealth.
It's also part of Tim's strategy that's led him to boast a perfect stock recommendation track record.
Tim's method cuts out the noise and drills down into the stocks with the nowhere to go but up. And most of these are stocks you aren't going to hear about on TV, or anywhere else for that matter.
Fortunately, he's hitting back at Wall Street and revealing his strategy for the first time ever.
With 32 wins in a row, you have to see this.
Follow Money Morning on Facebook, Twitter, and LinkedIn.