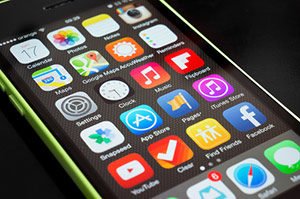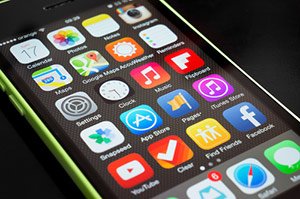 October was a rough month for investors. The giant technology stocks that led the way higher all last year took it on the chin and dragged the rest of the market down with them.
You know who they are. The "FANG stocks, (or FAANG) - Facebook Inc. (NASDAQ: FB), Amazon.com Inc. (NASDAQ: AMZN), Apple Inc. (NASDAQ: AAPL), Netflix Inc. (NASDAQ: NFLX), and Google parent Alphabet Inc. (NASDAQ: GOOGL). Toss in Microsoft Corp. (NASDAQ: MSFT) and Netflix Inc. (NASDAQ: NFLX), if you like. The point is that the hottest of the hot dropped in a big way.
This naturally leads to the question about whether to buy them now. After all, they still dominate their markets and make tons of money for their shareholders.
However, the stock market does not always play by such nice rules. The prices of these FANG stocks were driven higher by their great fundamentals but also by the extreme hope and greed of investors. That latter part is still being worked out.
So, then what? Where are the real bargains out there? Where can we take advantage of the global sell-off to buy quality companies at bargain prices?
From Biggest Foe to Biggest Advocate: Former Speaker John Boehner voices his full support for marijuana legalization - and reveals the three key events that will transform the industry forever. Watch now...
As Money Morning Chief Investment Strategist Keith FitzGerald puts it, you want to find companies with the following characteristics:
Solid growth that is at best only minimally impacted by trade war tariffs;
Generating a ton of cash;
Down significantly from their all-time highs.
Looks simple, right? But if not the FAANGs, then what?
The answer may surprise you. The world's second largest economy, China, saw its benchmark Shanghai Composite index - the Chinese equivalent of the S&P 500 - fall 24.8% from its peak on Jan. 29 of this year to its current levels. That's an outright bear market, and it is no surprise that its own giant technology stocks led the way lower.
As with our tech stocks, their Chinese counterparts are dominant in their markets. And considering just how "on sale" they are now, they are worth more than just a look. The potential for trade wars and other business-unfriendly goings on makes them interesting from a contrarian point of view, even before we appreciate their earnings power.
Consider these the next FANG stocks...
A New Class of Must-Have "FANG" Stocks
[mmpazkzone name="in-story" network="9794" site="307044" id="137008" type="4"]
Not to be outdone by FAANGs, these giant Chinese tech stocks have their own acronym: "BAITs." It stands for Baidu Inc. (NASDAQ: BIDU), Alibaba Group Holding Ltd. (NYSE: BABA), iQIYI Inc. (NASDAQ: IQ), and Tencent Holdings Ltd. (OTC: TCEHY).
Baidu is China's de facto choice when it comes to search engines and enjoys a 69.54% market share, according to StatCounter. That puts it at No. 2 in the world, as well, behind Google. Core revenue is growing 14.67% year over year from 2014 to 2017, especially when it comes to advertising. Plus, the company is a leader in real-time simultaneous language translation, a direct challenge to its closest U.S. cousin, Google.
Alibaba's closest U.S.-listed equivalent is Amazon. And like its American cousin, Alibaba has a huge B2B and B2C e-commerce platform, extensive AI, payments, and more. Its huge number of start-up growth investments made in southeastern Asia, including Lazada, an e-commerce company based in Singapore that's expanding rapidly, makes it very interesting.
iQIYI is a recent Baidu spin-off, engaged in video streaming and arguably a Chinese version of Netflix. It's up against very viable competition from Alibaba's Youku and Tencent's Video, but there's a wrinkle you won't see in Western markets. The leaders are all cooperating to keep content production costs down, which tells me that Beijing wants a powerful, but distributed, leadership in this market. And odds are, they'll get it.
Tencent is a harder to define because it's like getting Facebook, Netflix, PayPal Holdings Inc. (NASDAQ: PYPL), and Spotify Technology SA (NYSE: SPOT) in one company. But that's the beauty of China's largest social media and gaming company. Total revenue and profits have increased 201.22% and 143.29%, respectively, since 2014. The other thing to think about is that Facebook derives most of its revenue from advertising, which is a fickle model at best. Tencent counters that with the bulk of social media revenue coming from subscriptions.
As you can see, we're not straying far from the unstoppable trend of big, globe-changing tech stocks. We're just taking advantage of market conditions to pick up some of them at bargain prices.
Yes, China can be a risky place to play thanks to accusations of predatory practices. But its commitment to growth is undeniable. And that makes now a great time to invest.
John Boehner Just Revealed Why He's Going ALL IN on Marijuana (Did You Miss It?)
Former Speaker of the House John Boehner - once the cannabis industry's most staunch opponent - just revealed an UNCENSORED prediction about America's most controversial, misunderstood, and what's quickly becoming our most lucrative industry. If you missed seeing this historic announcement live, go here for a special rebroadcast.