After a brief slowdown, annuity sales are surging again. And it's just another sign that the financial industry doesn't have your best interests in mind.
Annuity sales came in at $60 billion in the second quarter, their highest volume since 2015, according to a report by The Wall Street Journal.
Annuity sales are rising thanks to the demise of the "fiduciary rule," a Labor Department rule requiring brokers to act in the best interest of their clients.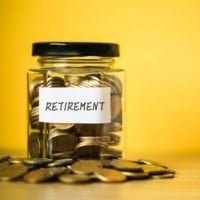 Annuities come with some of the highest commissions of any investment product, so brokers and insurers love to sell them, even when they don't make sense for the investor.
When the "fiduciary rule" was in place, they couldn't foist them on clients when it didn't serve their interest.
Now they can at will.
Sales are already up roughly 25% since hitting a low in Q3 2017. That's clear proof the financial industry is pushing these products to people who don't need them.
Since we don't want our readers falling for Wall Street's money grab, we're giving you three tips on how to avoid the scam...
3 Tips on How to Avoid Wall Street's Annuity Scam
The first thing to do is to educate yourself on annuities.
If you're at or near retirement age, you can expect to hear a sales pitch on annuities.
There are different types of annuities, but they work similarly. You pay an insurance company for an annuity, and they agree to pay you a fixed amount of cash until the annuity expires, which can even be for as long as you live.
That might sound like a win-win scenario, but there are some major drawbacks.
Annuities are very expensive and come loaded with fees. You're paying for the insurance policy, the investment fees, and commission to the brokers who sell them. Plus, you'll pay a hefty fee if you try to get out of the policy.
$936,930 Broker Fees Produce "ReHIREes" by the Minute: Find out how to avoid this outrageous fee and the entire ReHIREment plague altogether - click here now...
They also only make sense for a select group of investors.
According to NerdWallet, annuities can be a good option if you've maxed out your legal contributions to your 401(k) and your IRAs, your non-tax deferred investment portfolio is well-balanced, and you still have money left over you'd like to save.
The second thing to do is find a financial advisor you trust.
We recommend finding an advisor who is a fiduciary, meaning they are legally obligated to act in your best interests. That doesn't mean every advisor who isn't a fiduciary is trying to scam you, but it does give you an added layer of protection and trust.
Having an advisor you trust can help you decide if an annuity is right for you, and they can help navigate their complexity to ensure you're getting the right one.
We also recommend finding a financial advisor who charges a flat fee for their services as opposed to a commission or percentage of assets under management.
Paying an advisor a percentage of your wealth will cost you in the long run.
You can control your financial future, and an asset manager's fee is coming directly out of your retirement savings.
Even a 1% fee can add up to more than half a million dollars over the course of 30 years.
But our third tip could be the most important for your financial future...