The best healthcare stock to buy in November 2018 will likely get a major boost from the midterm elections.
Healthcare is one of the biggest issues for voters this election season. Citizens want more access to healthcare and lower costs. Both parties have plans to address the issues.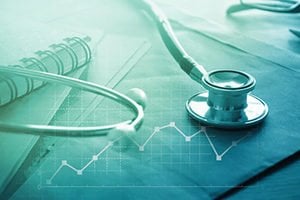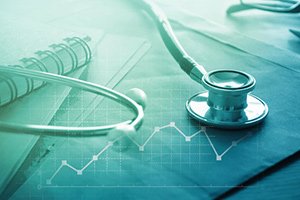 And we've found one of the best healthcare stocks poised to gain no matter which party wins.
It provides an essential service to the healthcare industry, has contracts with both the government and the private sector, and will be in demand no matter which healthcare policy gets put into place.
But before we reveal the pick, here's why we're keeping such a close watch on the healthcare industry...
A Significant Shift in Healthcare
Today's medicine is proactive. It focuses on preventing major illnesses and catching them early. That's a major change over the past 20 years. Two decades ago, healthcare focused much more on treating what was wrong.
But this trend didn't happen by accident. Healthcare companies have realized that the reactive form of medicine is far more costly than preventive medicine. Catching problems early helps patients avoid expensive treatment plans, hospital stays, and even worse health results.
Critical: A breakthrough technology could disrupt every major industry, and one tiny company is at the center of it all. Its stock is trading for less than $10 now, but could deliver a 471.9% gain for early investors. Learn more...
And for the past two years, the healthcare industry has been in the midst of a significant shift to better prevent illnesses. Mergers between insurance companies and pharmaceutical firms are changing how people get access to care.
The companies stemming from the mergers are hybrids that are able to manage customer's care, from providing insurance to preventive medicine. Insurance companies can now leverage their data to make sure their customers are getting routine checkups, monitor their health, and lower costs. By merging with healthcare providers, they can further reduce costs by making sure their insured patients are catching problems early and preventing problems from cropping up.
In short, these hybrid firms are simplifying patient care by streamlining it. At the same time, profit margins are rising as these new hybrid firms are making even more money. It's a win-win.
We expect this trend to continue no matter who wins control of Congress. But once the uncertainty of the election is over, healthcare stocks could begin to rocket upward again.
That's especially true for one company at the center of the preventive medicine growth trend.
Clinical laboratory services are essential to rising innovation and detection capabilities, and are hugely important to the preventive medicine trend.
Many patients get blood tests every six months for markers that can alert doctors to their levels of cholesterol, testosterone, and blood inflammation, among many other measures.
Even simple blood work can now detect and help to prevent potential serious conditions like cardiovascular disease, diabetes, and other disorders.
Laboratory testing is now a high-growth industry, benefiting from extremely robust demand thanks to a new focus on preventive care and hybrid healthcare firms.
And we one company that stands to benefit the most is one of our top healthcare stocks of 2018.
The Best Healthcare Stock in 2018 Is Poised to Soar