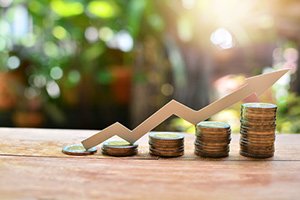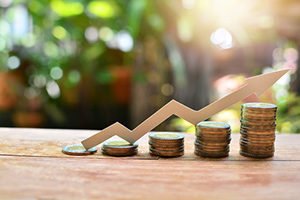 Today, I'll show you a tech stock that has not only climbed 30% in the last month, but could double in share price from here.
Sadly, most investors have missed out on these types of gains.
You see, the proliferation of Exchange Traded Funds (ETFs) has resulted in broad-brushed, mind-numbing investment strategies that fail to consider that what matters most are the underlying fundamentals of a particular stock.
Instead of investors targeting good ideas, the herd turns to "themes" in the search for market-beating returns.
Don't Miss: This secret stock-picking method has uncovered 217 double- and triple-digit peak-gain winners since 2011. Find out how it's done…
Those themes come in many flavors including large-cap tech stocks, or FANG stocks, which have performed amazingly well over the last couple years.
Theme-based ETF investing tends to lump a basket of stocks together with the idea that diversification limits downside risk without sacrificing the upside.
Unfortunately, things are not that simple.
When volatility spikes as it did in October, things can go horribly wrong with ETFs. Investors are left with higher risk and lower returns.
For example, technology ETFs plummeted last month.
But if an investor can identify the correct themes in the market, they should be able to identify the individual stocks that will result in a portfolio that maximizes gains while minimizing risk.
It simply doesn't matter if the major indexes did well or not. We can find winning stocks no matter what the market is doing.
That's exactly what I'll be doing today with this top tech stock to buy…
At the end of September, theme-based investors continued to favor technology. Valuations mattered little.
The ETF lemmings assured buying and more buying in the space in almost a self-fulfilling prophecy.
It was as if you couldn't lose owning a technology stock.
If you're like me, such talk has to make you nervous that the suicidal cliff is near.
But the appeal to follow the crowd is strong.
I get it. When I looked at my "PEG Score" rankings in late September, I was pleasantly surprised to see a technology name I could embrace.
Here's one of the best tech stocks you can buy today…
Double Your Money with This Tech Stock to Buy