It was the very first stock I ever bought.
I mentioned it in passing in a recent article on how to cope with a stock market downturn.
And right now, it carries the highest-possible Money Morning Stock VQScore™ - making it a "stock to buy" under that system.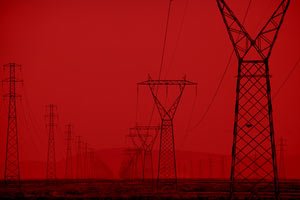 The stock in question, an Atlanta-based power firm, has been operating under a bit of a cloud recently because of a disagreement involving an ongoing nuclear power plant project.
But it holds a special place for me: Back in 1987, it was the first stock I ever bought.
That was the year of the "Great Crash of '87" - a 508-point, 22.6% plunge in the Dow Jones Industrial Average. It was a scary moment that turned many folks against stocks - a lot of them forever.
For me, it was just the opposite.
My First Stock
Sign up for SMS so you never miss special events, exclusive offers, and weekly bonus trades.
I was drawn to the stock market.
I tracked down a broker and opened my first trading account.
And I bought my very first stock, an out-of-favor utility called Southern Co. (NYSE: SO).
I still own some of the shares, bought that November for an adjusted (for splits and dividends) price of about $1.30 a share. It now trades at roughly $45.
GET BILL IN YOUR INBOX: Click here for the chance to subscribe to Bill Patalon's Private Briefing and get access to all our best investing research...
That first purchase did more than turn me into a real investor - it also shaped the philosophy I've carried with me ever since.
I flat out feel more comfortable finding stocks that are out of favor - either beaten down to bargain levels, or ones whose huge upside just hasn't been recognized yet.
As is so often the case, life has come full circle.
Southern Co. is out of favor again.
It's building two new nuclear reactors at its Vogtle site in Georgia. In August, the company said the project's sticker price was rising by $2.3 billion. That meant the project group had to agree to proceed via a formal vote.
Early last month, after what Forbes described as "several days of drama," the company and its partners - Municipal Electric Authority of Georgia (22.7%), Oglethorpe Power Corp. (30%), Dalton Utilities (1.6%), and Southern's Georgia Power unit (45.7%) - voted to move ahead.
It's a complicated deal and has weighed down Southern Co.'s stock price because of Wall Street's belief that the project will never get done. But that means there's a hefty upside should the power plant be completed - and very little downside.
And there's a very good chance the project will come online. This past summer, China National Nuclear Power Co. successfully started up a reactor using the same AP1000 technology; it's loading fuel at another site for possible launch this year, Roger Conrad, a utility expert, wrote in the Forbes piece.
"Like Vogtle, these facilities also cost much more and took far longer to complete than expected," Conrad wrote. "But their start-up demonstrates that the technology works, if builders can see the projects through."
Let's take a look at the fundamental and technical "investment cases" for Southern Co...
Scoping Out a Stock to Buy
Join the conversation. Click here to jump to comments…
About the Author
Before he moved into the investment-research business in 2005, William (Bill) Patalon III spent 22 years as an award-winning financial reporter, columnist, and editor. Today he is the Executive Editor and Senior Research Analyst for Money Morning at Money Map Press.