On Nov. 10, electric scooter company Lime announced a recall of an unspecified number of its scooters, which could be a major setback for one of the most hotly anticipated IPOs of 2019.
Scooters were falling apart after "repeated abuse," according to The Washington Post.
The scooters that could break while in use were manufactured by Chinese company Okai, and those models will be decommissioned.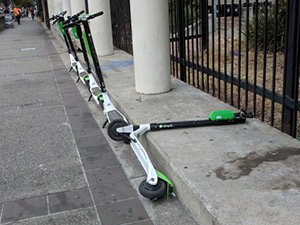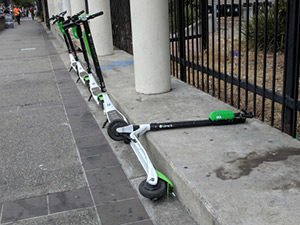 And this is just weeks after Lime had to recall some scooters amid concerns of battery fires.
This isn't the sort of press investors want to see before the Lime IPO, and it's a sign the company still has kinks to work out if it plans to go public in 2019.
But there's no denying this is an explosive new industry that investors want a piece of…
Don't Miss: This secret stock-picking method has uncovered 217 double- and triple-digit peak-gain winners since 2011. Find out how it's done…
Lime was founded just a year ago, in 2017, and it's already valued at $1 billion.
But you don't need to wait for the Lime IPO in 2019 to start profiting from this explosive new industry.
If you were trying to get in on the ground floor of the $22 billion electric scooter industry, we have a back-door strategy that lets you own a piece of the company right now…
Don't Wait for the Lime IPO to Invest in Electric Scooters
One of Lime's biggest investors is a publicly traded company, so you can profit off of Lime's growth before the Lime IPO…
If Lime's valuation increases, this company's investment in Lime becomes more valuable.
That's part of the reason the stock price for the company that invested in Lime is projected to climb 41.17% in the next 12 months, according to one FactSet projection.
Not only will you be an "early investor" in the electric scooter market, but you could also generate a double-digit return by this time next year.
With the Dow Jones Industrial Average up only 4.69% on the year, you can't afford to miss these kinds of market-beating gains.
You can access our exclusive guide for the best way to invest in the $22 billion electric scooter industry right here.
You Could've Transformed $1,000 into Massive Amounts of Money with This Strategy – but It's Not Too Late
Imagine being able to invest in winning stock after winning stock… then rolling your winnings into more and more stocks, also only heading north.
That would quickly add up to be enough to spend the rest of your life just living on the interest on your winnings.
Here's how you could make this dream a reality with this one secret method…
Follow Money Morning on Facebook, Twitter, and LinkedIn.