Over the last year, Facebook Inc. (NASDAQ: FB) shares have fallen more than 16% as data breaches and political scandals plague the company's public reputation.
However, the social media giant appears to be on the verge of turning a corner.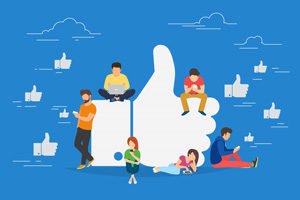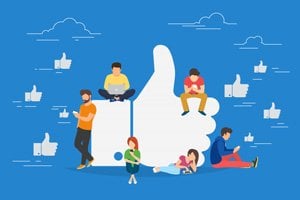 Last month, reports surfaced that Facebook intends to acquire a cybersecurity firm in an effort to strengthen its digital defenses and regain public trust.
That's great news for cybersecurity stocks.
Facebook currently has $42 billion in cash on hand, giving it more than enough to lock down an acquisition.
However, knowing which company Facebook will purchase is another thing all together.
To help Money Moring readers profit, we've identified one cybersecurity firm that can effectively address Facebook's cybersecurity issues and generate huge returns for shareholders if Facebook buys it...
Facebook's Best Bailout Strategy Is Cybersecurity
As Money Morning Chief Investment Strategist Keith Fitz-Gerald noted over the summer, Facebook's stock is on the ropes thanks to a lack of public trust and increasingly morbid financials.
Earlier this year, Facebook's CFO, David Wehner, announced the company's total revenue growth will slow in both the third and fourth quarters of this year while expenses are likely to jump 50 to 60%.
Critical: A breakthrough technology could disrupt every major industry, and one tiny company is at the center of it all. Its stock is trading for less than $10 now, but could deliver a 471.9% gain for early investors. Learn more...
Falling revenue and rising costs are a clear sign the company's typically robust profit stream is under siege. And that's inevitably going to reflect in the company's market price.
Company insiders certainly seem to think so too. In the second quarter of 2018, Facebook's senior management sold 13.6 million shares.
That's not only a 64% rise from insider selling in the first quarter - it's also three times the amount senior management sold in the fourth quarter of 2017.
Significant stock dumps by upper management are a clear sign that the company is in dire straits.
And then there are the new European Union privacy measures. Initially passed in 2016, the General Data Protection Regulation (GDPR) sets the ground rules for how companies are allowed to manage the personal data of European citizens.
Keith believes that Europe's new data rules are likely to decrease both user engagement and new users - a development that will further hurt the bottom line of the tech giant.
These trends have forced Facebook to develop new methods to respond to scandals and data breaches. However, reports have suggested that Facebook may be considering relying on an out-of-house solution to solve its problems.
In fact, Facebook may simply buy a cybersecurity firm to help it secure user data and keep bad actors - countries and individuals accused of falsifying news - out.
And we believe that one company is the likeliest buyout candidate for Facebook.
If purchased, this firm could easily address Facebook's cybersecurity woes and boost the public's confidence in the company.
And that would boost this firm's bottom line - and profits.
Here's our top pick...
This Could Be Facebook's Top Acquisition Target