The midterm elections were a boon for cannabis advocates. Three states just legalized some form of marijuana, but the next state to legalize marijuana could be one of the largest...
Michigan voters legalized recreational cannabis.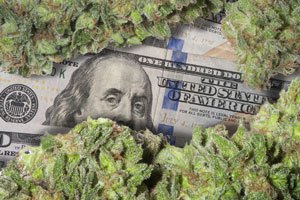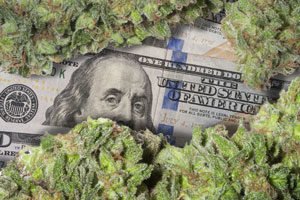 Missouri voters approved medicinal marijuana.
Even ultra-conservative Utah voters put the infrastructure in place for medicinal marijuana.
Meanwhile, pro-cannabis candidates swept into the House, Senate, and governorships all across the country.
For cannabis advocates, the question isn't "what's next," but "where next?"
Pro-cannabis voters across the country are seeking expansions to both medicinal and recreational use and availability. Marijuana advocates in legislatures and executive offices are seeking ways to bolster state and local tax revenue while reforming the criminal justice system.
As we look out into the universe of potential locations for legalization in the near future, two states stand out above the rest.
Next State to Legalize Marijuana: Illinois
On Tuesday, Illinois billionaire Democrat J.P. Pritzker demolished incumbent Governor Bruce Rauner, a longtime opponent of recreational marijuana.
Pritzker has openly supported initiatives to legalize cannabis. Part of it has to do with criminal justice reform. But most of it will have to do with Illinois' dire fiscal condition and creative needs for tax revenue.
Pritzker's win came a week after the government said that medical marijuana applications surged to more than 44,000. That figure is double the number of applications at this time last year. Applications surged after the current governor signed a bill that allowed doctors to prescribe medical cannabis as an alternative to opioids like Oxycodone.
THREE STOCKS: Any one of these cannabis companies could potentially deliver a 1,000% windfall. Click here to learn more...
Advocates in the state believe legalized marijuana could generate an additional $350 million each year in tax revenue. It would also reduce the costs to the state's overwhelmed criminal justice system and reduce incarcerations over the drug.
Pritzker's platform says he plans to review and commute the sentences of those incarcerated for marijuana offenses in the state.
In Chicago, politicians were already counting on future legalization of marijuana by positioning the idea that a vote for cannabis is a vote for the school system.
Illinois isn't terribly far from Michigan either. The idea that a nearby state would be able to generate tax revenue from Chicago residents won't play well in Springfield, Illinois.
Statewide, 66% of Illinois residents support full legalization, and voters in Cook County (home of Chicago and the largest share of state residents) approved a non-binding resolution in support of recreational marijuana last March.
Look for recreational marijuana to be legalized in the Land of Lincoln by 2020.
Because of its close proximity to New York, this next state legalizing marijuana could be a game changer...