Traders love penny stocks because just a few cents' gain in share price can translate into triple-digit returns. That's why we're bringing you the top penny stocks to buy this week so you can get ahead of the crowd and find the next big winner.
That doesn't mean penny stock investing isn't risky. Investors buying penny stocks should never invest more than they can afford.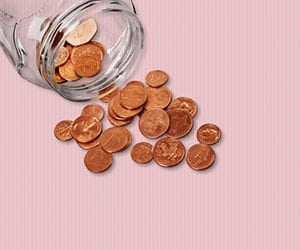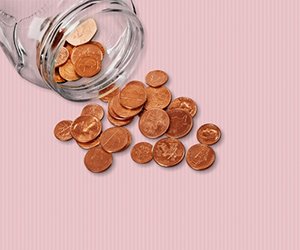 To ensure we're investing in the best penny stocks, we use the Money Morning Stock VQScore™ system.
The VQScore identifies stocks with the robust financials necessary to generate great returns. We then screen for stocks trading for less than $5 a share - the SEC's definition of a penny stock - to find the best penny stocks to buy.
This week, we've identified five penny stocks that could generate spectacular returns.
In fact, our top penny stock for this week could return over 118%...
Best Penny Stocks to Buy This Week, No. 5: United Microelectronics Corp.
Taiwan-based United Microelectronics Corp. (NYSE: UMC) makes integrated circuits that become part of digital products made by firms such as Nvidia Corp. (NASDAQ: NVDA).
Two popular products, cryptocurrencies and e-sports, both require massive quantities of semiconductor chips, which play a crucial part in facilitating crypto mining and e-sports, respectively.
Life-Changing Profit Potential: One tiny firm is rapidly developing the parts for a game-changing technology - and the gains from its stock, trading for less than $10, could turn every $1,000 invested into $4,719. Learn more...
Climbing demand is forecast to increase sales 7% this year alone, to $439 billion.
UMC is a significant supplier to the global semiconductor manufacturers, so it stands to benefit from rising semiconductor demand.
Demand for semiconductors has fueled UMC's net income for continuing operations, pushing it up 60%.
The shares are currently selling at $1.71. As semiconductor demand skyrockets, UMC shares stand to lock in significant gains.
It's important to note that UMC has a lower VQScore than other stocks on this list. However, analysts still believe the company has immense profit potential.
In fact, Analysts forecast that UMC shares could hit $2.50 over the near term, a potential 46% increase over today's share price of $1.71.
Best Penny Stocks to Buy This Week, No. 4: Mechel Mining Co.
Our next pick, Mechel Mining Co. (NYSE: MTL), is a Russian mining firm that produces steel, coal, iron ore, and silver.
Over the past 10 years, MTL has expanded its worldwide presence through numerous buyouts.
In the last 14 years, it has purchased nine firms, including those with operations in regions with plentiful resources, including Eastern Russia and the Pacific Rim.
Over the last four years, acquisitions have driven impressive growth for MTL's bottom line. MTL's gross profit has soared 52%, and its operating income has grown even more impressively, by 547%.
Analysts have a target price of $4.00 for MTL, a nearly 45% gain from its current $2.76 share price.
Best Penny Stocks to Buy This Week, No. 3: Rite Aid Corp.
Rite Aid Corp. (NYSE: RAD) is a well-known U.S. chain of drugstores. It offers both prescription pharmaceuticals and over-the-counter medications.
Shares of Rite Aid have been hit by rising competition from other drugstores, including CVS Health Corp. (NYSE: CVS) and Walmart Inc. (NYSE: WMT), falling 23% in a year.
But the battered stock has created a nice buying opportunity for investors.
Earlier this year, Rite Aid gained approval from federal regulators to go ahead with a merger with Albertson Companies Inc., a chain of privately owned grocery stores. Albertson's is North America's second largest supermarket chain, with 1,075 stores under multiple brand names.
Rite Aid's merger with Albertson's will provide an excellent distribution network for Rite Aid as well as the ability to reach many more customers.
The potential for expansion has analysts giving Rite Aid a high price target of $1.75 - a 29% increase over the current $1.36 per share.
Best Penny Stocks to Buy This Week, No. 2: Southwestern Energy Co.
Texas-based Southwestern Energy Co. (NYSE: SWN) is an energy company focused on the extraction of natural gas.
It controls more than 918,000 acres within the Appalachian Basin, spread across West Virginia and Pennsylvania.
At year-end 2017, the company had approximately 2.5 million barrels of estimated reserves, three quarters of which is natural gas.
These reserves have served SWM well in the last 24 months as major volatility rocked the oil and energy sectors. In fact, the company's gross profits have increased by 58%.
As a result, SWM has kept a high return on equity, at 35%, much higher than the 1.97% average for the oil industry.
Oil demand is forecast to rise in the future, which means the company will be able to sell its reserves and also withstand volatility.
SWN sells today for $5.70 per share. Analysts see a potential gain to $10, almost double the current share price.
However, that's nothing compared to our top penny stock to buy this week.
It's a mining company on the verge of generating huge gains - over 110%...
The Best Penny Stocks to Buy This Week
[mmpazkzone name="in-story" network="9794" site="307044" id="137008" type="4"]
Canada-based Turquoise Hill Resources Ltd. (NYSE: TRQ), headquartered in British Columbia, is one of the biggest developers and explorers for mineral deposits in Canada.
TRQ focuses on developing big mines in the Pacific Rim region. It has operations in Mongolia, which boasts some of the world's largest deposits of gold porphyry and copper deposits.
TRQ has posted earnings that have beat forecasts by an amazing 225% over the last year. It has used its profits to expand around the world.
The company has forecast production schedules that will be aggressive for 2018, at 280,000 tons of gold and up to 155,000 tons of copper.
TRQ is expected to climb to $4 per share in the short term, a whopping 118% gain in just a few months.
Stocks like TRQ are easy to identify if you know where to look. That's why we follow the world's greatest stock picker.
At the time of writing, this man has identified over 217 double- and triple-digit peak-gain winners since he began keeping track in August 2011.
This record is 100% genuine and documented.
His secret method has NOTHING to do with options, reinvested dividends, annuities, certificates, bonds, futures, or any of that baloney.
If you're one of those people who got burned buying stocks in the past... or lost some money on stocks... or just doesn't want anything to do with them... then stop now and just ignore this.
But if you want proof that you can make over $100,000 starting with a small amount of money... rolling stocks over and over again... then pay close attention...