Last Sunday (Nov. 11), Chinese retail juggernaut Alibaba Group Ltd. (NYSE: BABA) held its tenth annual Singles Day sale, a 24-hour sale commemorating China's Singles Day holiday.
While Alibaba's previous Singles Day sales are legendary for their staggering profit, this year's sale blew past records out of the water.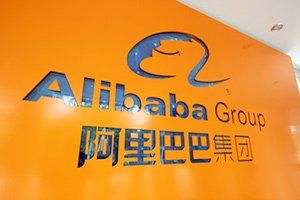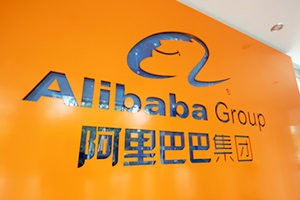 In just 24 hours, Alibaba raked in $30.3 billion in sales – a 27% rise over last year's total of $25.3 billion.
While the news sent much of Wall Street into a frenzy over Alibaba stock, Money Morning Executive Editor Bill Patalon considers it just another day for the Internet giant.
In fact, he thought Alibaba's performance was below par.
You see, Bill believes Alibaba's staggering sales are a drop in the bucket compared to the company's real profit potential.
In fact, Bill's stock evaluation method sees Alibaba stock generating triple-digit returns…
Alibaba's Growth Is Miles Ahead of the West and the Rest
Alibaba's $30 billion of sales is a single day is a staggering number on its own. But it's even more impressive when you compare Alibaba's Sunday haul to its closest competitors…
Take Amazon.com Inc.'s (NASDAQ: AMZN) 24-hour Prime Day sale from July – the American digital retailer's biggest sales day of the year.
It's estimated to have made $4 billion in sales. That's 86% less than Alibaba's one-day sale over the weekend.
Life-Changing Profit Potential: One tiny firm is rapidly developing the parts for a game-changing technology – and the gains from its stock, trading for less than $10, could turn every $1,000 invested into $4,719. Learn more…
And even America's most popular shopping holidays don't come close. Taken together, Black Friday weekend and Cyber Monday only generate roughly $20 billion in total revenue.
That's a three-day sale involving 4,500 retailers. And it still falls short of Alibaba's 24 hours of sales by around 50%.
But as dramatic as that difference is, it's not surprising. It's simply a numbers game.
You see, American retailers simply can't compete with the sheer number of customers that Alibaba has access to.
According to recent estimates, there are 500 million consumers in the middle class in China.
That's nearly twice the size of the entire population of the United States.
And that number is expected to rise to more than 600 million by 2022.
This immense middle class powers an explosive retail sector that generates around $6 trillion in annual profits and is aggressively expanding.
Over the last 18 years, China's retail profits have jumped 900%. And nearly half that growth has occurred in the last four years.
China's exponential growth in retail sales is largely the result of a meteoric rise in online shopping among China's consumers.
In 2017, online shoppers in China bought over $1 trillion in goods and services for the first time ever. Online shoppers in the United States, by contrast, spent just $455 billion.
Plus, China's online customer base continues to grow. In fact, retail analysts project that China's consumers will account for 60% on global online commerce in just 18 months.
And it's likely that most of this online retail traffic will be captured by Alibaba. As of June, 58% of all Chinese online shopping went through the Chinese retailor.
As Chinese consumers increasingly turn to the web for shopping, Alibaba's share of the nation's e-commerce is likely to grow.
And that could make a $30 billion profit in 24 hours look like small change.
No wonder Bill is excited. After all, he's been spot-on with Alibaba before.
Bill first told investors that Alibaba stock was a strong buy in January 2016, when the company was trading for only $69.
Today, with Alibaba trading for around $156, Bill continues to call the company a strong buy.
Wall Street analysts agree too. They've put a price target of $260 on the stock, a rise of nearly 66% from today's price over the next 12 months.
That's a 276% gain for investors who listened to Bill's initial recommendation in 2016.
And Alibaba is far from Bill's only success story.
In fact, his method has given readers the opportunity to lock in peak gains of 1,000% – repeatedly.
And Bill's method is on the verge of generating even greater returns with his next pick…