It may seem counterintuitive to think that in a world of rising interest rates, stocks of homebuilders are the place to be. But that's exactly where Money Morning Special Situation Strategist Tim Melvin sees big opportunities.
It's been a tough slog for the housing sector this year. Various measures of homebuilding stocks are down 22 to 28% despite the S&P 500 trading virtually flat, up just 1% on the year.
But this is the exact environment where opportunities can appear when you do the research.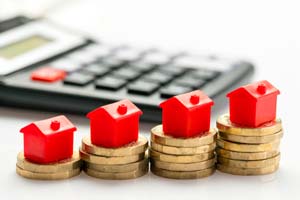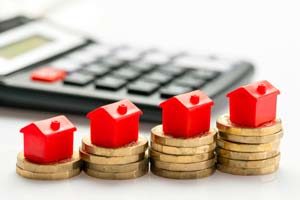 There is a tremendous opportunity in real estate right now, despite some of the headlines you've read lately. Sure, mortgage applications fell this month to a four-year low. Housing starts are down 10% this year, to reach a three-year low. Housing stocks downgraded. Gloom, doom, and more gloom.
It is just the sort of negative sentiment that can make money for those who dare to go against it.
And there are plenty of reasons to go against the herd.
Melvin starts with big demographic trends and then looks for great companies at bargain prices. In this case, solid companies that got caught up in the general pessimism of the day and saw their stocks unnecessarily punished.
It turns out that millennials are starting to buy homes, and that's going to fuel a big shift in the housing market over the next few years.
Millennials have finally entered the housing market and, right now, comprise about one-third of new homebuyers. They are about a decade later than preceding generations, but they are finally getting the homeownership bug.
Powerful Investment Income Stream: The Treasury is sitting on an $11.1 billion money pool. By adding your name to a special distribution list, you could begin collecting $1,795 or more every month. Get the details…
Even their preference for the urban life is showing signs of reversing. As they finally get married and have kids, they're looking for less congestion, better schools, and access to the amenities that make their lives easier – including daycare. Being close to the "club" is falling down on their list of housing needs.
As millennials join the homebuying ranks, they will push up demand in an already tight market, especially in starter and first-upgrade sectors. And that means builders that cater to this group will see an almost endless supply of customers – and stronger profits.
Armed with this research, smart investors can swoop in and buy some of the best housing stocks – the companies that will directly benefit from this trend – while less informed investors follow the herd.
And Tim's found two of the best housing stocks in the world to buy right now…
These Two Homebuilding Stocks Are in the Sweet Spot