It's a fantastic time to be a staffing agency.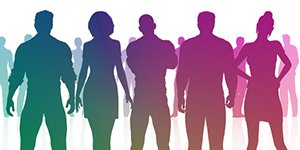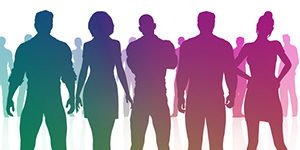 U.S. unemployment is down to 4.0%. That's the lowest it's been since late 2000, before most of today's high school seniors were born. And the United States is now at a record 95 consecutive months of job growth.
However, demand for labor is still strong, with 7 million jobs left unfilled.
Today we've got a talent-recruiting and staffing company that's doing more than just riding the wave of job creation. It has honed in on four of the fastest-growing labor markets to maximize its profitability.
Plus, key metrics suggest it's trading well below its fair value. We could easily see this stock double in the near future.
It's no surprise that it got a top score from our Money Morning Stock VQScore™ system.
The days when companies could rely on their own internal HR departments for all their staffing needs are rapidly disappearing. Technology and globalization has made the workforce more complex and more diverse.
Demographic changes are also a contributing factor. By 2050, the Bureau of Labor Statistics (BLS) projects that the U.S. population over 65 will be double what it was in 2012.
That shift is leading to workforce shortages in key industries.
One shortage that's particularly critical is in truck drivers, with a current U.S. labor shortage of about 50,000. Skilled construction workers are also in short supply. A survey conducted this year by USG Corp. and the U.S. Chamber of Commerce showed that 80% of construction industry leaders were concerned about the effect of worker shortages on worksite safety.
Exclusive Rebroadcast of the First-Ever American Cannabis Summit: Click here to see how to conquer America's most controversial – and lucrative – industry…
That's why the service of an expert staffing company like the one we're bringing you today is becoming an absolute necessity for so many businesses. It ensures that companies get the most qualified candidates.
And this company is the best in the game. It is the No. 1 global provider of Recruitment Process Outsourcing (RPO), according to research firm Everest Group.
In addition to trucking and construction, it also specializes in food prep and service as well as customer service representatives – two more of the fastest-growing labor markets in the country according to BLS.
As the global economy shifts, these sectors are where the jobs are moving. And this company is going to be banking big gains for years – maybe decades – to come.
This Global Market Leader Still Has a Lot of Room to Grow
Join the conversation. Click here to jump to comments…
About the Author
Stephen Mack has been writing about economics and finance since 2011. He contributed material for the best-selling books Aftershock and The Aftershock Investor. He lives in Baltimore, Maryland.