The Pinterest IPO is one of the most highly anticipated public offerings of 2019, as the social media site is on pace to double its revenue from $500 million in 2017 to $1 billion in 2018.
With shares of Facebook Inc. (NASDAQ: FB) and Snap Inc. (NYSE: SNAP) in a free fall, investors are wondering if this is now the best play in the social media space.
That's a fair question, especially considering certain IPOs have delivered significant short-term gains this year…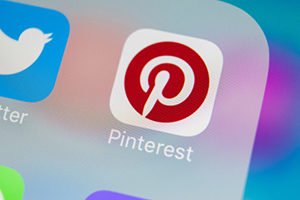 Take AGM Group Holdings Inc. (NASDAQ: AGMH).
AGM Group provides financial technology services to brokers and institutional clients in China. After going public on April 18 at $5.75 per share, the AGM stock price skyrocketed 525% to today's (Nov. 19) price of $35.98.
And don't forget about Goosehead Insurance Inc. (NASDAQ: GSHD). After going public for $12 per share on April 27, GSHD now trades for $22.37, a gain of 86% in just seven months.
However, investing in IPOs is still a speculator's game. You have to risk your hard-earned money in the hopes of IPO prices skyrocketing, and then get out at the right time to cash in and actually profit.
That isn't for everyone.
Don't Miss Out: The Treasury is sitting on an $11.1 billion cash pile, and a loophole entitles Americans to a sizable portion. Some are collecting $1,795, $3,000, or $5,000 every month thanks to this powerful investment…
Here at Money Morning, we recognize that you're working hard for financial freedom.
Speculating can be profitable, but it isn't a strategy for building real wealth over time.
That's why we've emphasized an approach that taps into market fundamentals and rewards you with the upside of both share price appreciation and rock-solid dividends.
There are many ways to make money – cold hard cash – from the wave of technology firms poised to go public in 2019 and beyond.
And we've found the top way to do it with the impending Pinterest IPO.
With the company we're about to discuss, you can make money, no matter what happens at the Pinterest IPO.
In fact, you would essentially become the "landlord" of Pinterest…
The Secret Play to Make Money from the Pinterest IPO