With a busy holiday weekend right around the corner, many investors are wondering: Are markets open on Black Friday?
While closed on Thanksgiving, the stock market will be open on Friday, Nov. 23.
Trading will also be open on the CME group exchange in Chicago, allowing investors to trade futures or options contracts.
And the bond market, known as the SIMFA, will also be also be open on Black Friday.
However, there is one important caveat…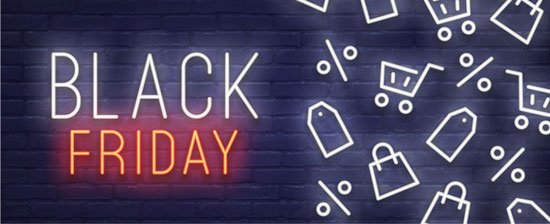 Both Stock and Bond Markets will Close Early on Black Friday
The stock market will close at approximately 1 p.m. EST, while the bond market will end trading at 2 p.m. EST.
Despite these early closures, there are still plenty of opportunities to continue regular trading during both Thanksgiving and Black Friday's abbreviated trading session.
Life-Changing Profit Potential: One tiny firm is rapidly developing the parts for a game-changing technology – and the gains from its stock, trading for less than $10, could turn every $1,000 invested into $4,719. Learn more…
On Thursday and Friday, exchanges around the world will remain open for normal trading hours, including those in London, Hong Kong, and Tokyo.
And cryptocurrency exchanges – those selling Bitcoin, Ethereum, and other digital currencies – are open 24 hours a day and will remain open on both Thanksgiving and Black Friday.
However, it's important to note that their trade volumes may be lower than usual, which could impact stocks' liquidity.
With the markets entering a brief lull, now is a good time to consider how to position your portfolio for future profit.
And we have a strategy you can use to take advantage of the stock market's recent turbulence…
Your Black Friday Profit Play: This Is How You Find the Next Big Thing