After almost two years of unusually low volatility, 2018 came in like a lion. The stock market fell 12% from its January pedestal as fear creeped back into the market. The VIX spiked to a five-year high in February. Wall Street pundits climbed over each other to call for the next bear market.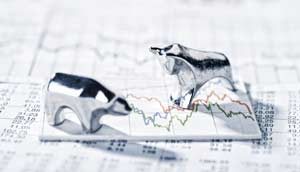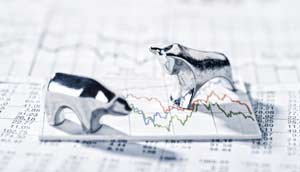 Of course, rising volatility does not instantly lead to a bear market, and we saw that as the S&P 500 moved back into all-time high territory in August and September. And no sooner did fear turn back to joy than the market dropped one more time into stock market correction territory with a dip of 11.2% in October.
This kind of market makes investors uneasy as day-to-day movements seemingly focus more on risk than on return.
Chances are, the stock market is not going to calm down anytime soon. Money Morning Liquidity Specialist Lee Adler sees plenty of warnings in the latest economic data. That suggests we really could see a real bear market in 2019.
Here are the three red flags we're watching for...
These Numbers Could Signal a Bear Market in 2019
Although job numbers are strong and consumer confidence is high, there is data from the government that could be a canary in the coal mine for the economy. Interestingly, they all revolve around tax receipts. In other words, the feds are taking in less than we thought.
That does not seem so bad until you realize why it is happening.
Could You Soon Be a Victim of ReHIREment? This terrifying new normal affecting 9 million Americans was completely out of their control. Read more...
Take excise taxes, for example. Even though these taxes are fluctuating, likely due to fallout from the newly enacted tax law, the general trend is down. And that means the unit volume of sales is down, which, of course, is not good for the economy.
Think about it. Gas tax revenue is down, and aviation tax revenue is down. Both are early warning signals of a slowdown in commerce that does not show up in the broader economic numbers.
Will that stop the Federal Reserve from its campaign to bring interest rates back up? Likely not until the conventional data catches up. And that means interest rates can help squelch economic growth further.
We're already seeing evidence of it.
In Tuesday's trading, retail stocks got crushed. L Brands Inc. (NYSE: LB) plunged 17.7%. Kohl's Corp (NYSE: KSS) dropped 9.2%. And Dillard's (NYSE: DDS) fell 6.4%. And all these stocks suffered for the same reason: weaker-than-expected earnings. The resurgence in this beleaguered sector that began earlier this year came to a screeching halt.
Retailers, aside from facing the threat from online competition, are dependent on discretionary spending and positive outlooks by consumers. That they got crushed on bad news is indicative of the market's view that they will not make as much money as everyone thought.
Fortunately, now that you know the truth, you have time to protect yourself...
What You Can Do to Protect Your Money