A new treatment using "microsphere" technology will completely rewrite the way doctors treat patients for osteoarthritis.
Over 30 million Americans alone suffer from this debilitating disease, and no lasting, safe, or reliable drug exists to treat it. Until now.
And one tiny company owns the patent for a new, breakthrough treatment for osteoarthritis.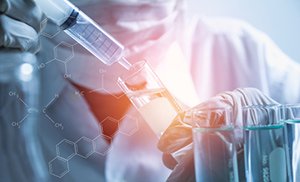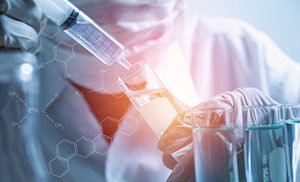 That means, for investors, this also presents a rare opportunity to lock in a ground-floor stake in a blockbuster drug in the making.
Situations like this, where a powerful new drug virtually replaces every other available treatment, overtaking an entire market, only happen once or twice a decade.
But this is exactly how early investors can capture the largest life-changing windfalls.
Take Pfizer, the maker of the biggest blockbuster of them all – cholesterol drug Lipitor.
Today, of course, Pfizer is a household name – a mega-pharmaceutical firm with $53.4 billion in revenue.
But before Lipitor came along, it was just a tiny company trading for around $1 a share.
Then it shot up like a rocket – to $46 – a 1,735% gain.
As an early investor, a modest $5,000 stake in Pfizer would have made you $91,750 richer.
And it could happen again as millions of Americans are clamoring for an osteoarthritis treatment that works…
Why This Tiny Biotech Stock Could Soar
The osteoarthritis market is enormous – worth over $185 billion annually. And this company's patented treatment could replace every other treatment virtually overnight.
That's the sort of catalyst you simply don't see very often.
This company's latest revenue numbers reached just $6.3 million, but if it gets full FDA approval for its microsphere treatment, its revenue could skyrocket to $3.7 billion.
That's a surge of 58,213%.
But it gets even better…
Not only will FDA approval send revenue surging, but the demand for this treatment is serious.
It's the only medication of its kind with a revolutionary, slow time-release mechanism. It can eliminate debilitating pains within seconds.
And it has no serious side effects.
Even more importantly, it's 100% opioid-free.
That's why the medical community, physicians nationwide, and millions of Americans suffering from osteoarthritis are eagerly anticipating the approval of this treatment for repeat usage.
In fact, patient demand for long-lasting pain relief is so high, Medicare is already preparing for the onslaught of orders. They don't want to be caught in a firestorm of angry patients who can't get the treatment as the demand goes sky-high.
Medicare has already pre-issued special reimbursement coding for this drug – before the final FDA approval.
That means as soon as the green light is given, doctors will be ready to prescribe this treatment, and patients can be covered on day 1.
This is the non-opioid solution patients and doctors alike have been clamoring for.
If you want to lock in a ground-floor opportunity on this ingenious pain breakthrough – and a stunning 58,213% sales surge – you must act NOW.
Follow Money Morning on Facebook, Twitter, and LinkedIn.