Now that cannabis is fully legal for adults in Canada, this trend is accelerating across North America.
And we have one marijuana stock price prediction that you won't want to miss.
The legal marijuana market is set to soar in the short and long term. It produced $10 billion in sales last year, and this figure is projected to hit $24.5 billion by 2021.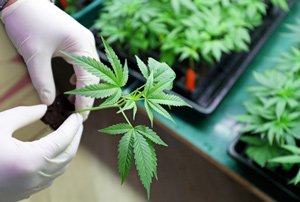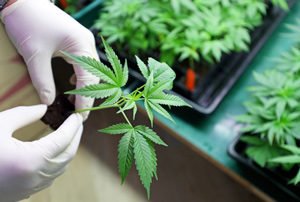 This is an increase of 145% over just four years. If you are tuned in to the right pot stocks to watch, this soaring market could produce returns that will be life-altering.
Understandably, some investors are still reluctant to buy cannabis stocks.
Even though pot is legal in Canada and many other developed nations, this isn't the case in the United States, where it remains illegal under federal law.
It's difficult to tell where the current administration stands on marijuana. On the one hand, U.S. President Donald Trump supported a bill last year that prevents the DEA and DOJ from pursuing legal action against law-abiding marijuana companies in U.S. states.
However, former Attorney General Jeff Sessions ended an Obama-era rule this year, effectively allowing the opposite approach. In other words, there is no longer protection for marijuana businesses that are law-abiding.
ELECTION UPDATE: Michigan just legalized adult-use marijuana. Three stocks to watch now.
This makes it confusing for anyone who wants to invest in pot stocks.
That is not to mention the fact that many of the pot stocks you'll find today are penny stocks, which come with their own set of risks. Not only are a large percentage of penny stocks speculative and risky, but some are just downright scams.
The good news is that we've uncovered one of the top marijuana stocks to watch this year that also speaks to the investors who are still somewhat risk-averse.
This company trades on a major exchange and has been in business for three decades, so it is well established.
This is also a biopharmaceutical company that has been given positive attention by the U.S. federal government this year, which was previously unheard of for cannabis companies.
Many elements have come together for this company, whose cannabis stock price could produce double-digit returns in a short period for early investors…
This Marijuana Stock Price Prediction Calls for Double-Digit Returns