Over the last two months, Canada completely legalized marijuana, while three U.S. states voted to legalize the plant as well.
Both Missouri and Utah voted to allow medical marijuana use, and Michigan voted for full recreational legalization.
The legalization trend is the biggest catalyst we've seen for this new industry. In order to prepare our readers for the potential profits from legalization, the Money Morning team has reached out to its contacts in the cannabis industry in order to identify the next states to legalize marijuana.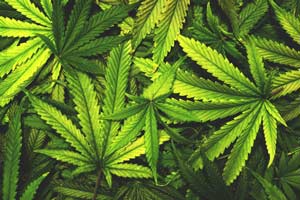 We've spoken with company presidents, CEOs, and industry experts who lead the marijuana industry and honed in on two states that are likely to push for marijuana legalization next.
In fact, one state could legalize cannabis within the next six months…
Next State to Legalize Marijuana, No. 2: Illinois
On Nov. 6, billionaire J.P. Pritzker defeated incumbent Bruce Rauner to become the governor of Illinois.
Over the course of his political career, Pritzker has supported a wide range of marijuana legalization initiatives to address Illinois's increasing debt load.
THREE STATES just legalized marijuana, and these three stocks could potentially see a 1,000% boost. Click here to learn more…
He certainly has the numbers and public support to implement marijuana legalization in Illinois.
Pritzker won just one week after the government said that applications for medical marijuana soared to over 44,000, double the number last year at this time.
And it's estimated that legal cannabis could add $350 million annually to the state's tax coffers.
In addition, it could cut down on criminal justice costs in the state, which have overburdened the system. It could also cut down on the number of people in prison for involvement with marijuana.
And throughout Illinois, two-thirds of voters support complete legalization.
In Cook County alone, home to the largest proportion of state residents, voters said yes to a non-binding resolution in favor of recreational cannabis just last spring.
With strong public and political support, it's highly likely that recreational pot will be legal by 2020 in the Land of Lincoln.
However, our top state to legalize marijuana next is even more of a sure thing.
It's a state located in an incredibly lucrative market for marijuana sales. And it could make a killing for investors when it lifts recreational bans…