Biotech is one of the great wealth-producing industries in the world.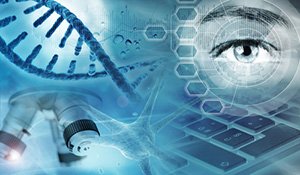 Take Galapagos NV (NASDAQ: GLPG), for example, which is up nearly 600% since Money Morning Executive Editor Bill Patalon recommended it to readers in 2012.
The only problem is that biotech stocks can be hit-or-miss.
The biotech stock you pick might have the next big blockbuster drug in its pipeline… or its investments could get hung up in trials and leave shareholders with nothing.
We've solved that problem with today's stock. It has all the advantages of a biotech stock, as it makes new profitable treatments possible. In fact, its earnings are projected to nearly triple in four years.
Best of all, it does it without having to pour resources into a make-or-break therapy that could go sour.
That's because this biotech play isn't a pharmaceutical company. It specializes in medical products both at the research level and the diagnostics and treatment level.
Whether we're talking about studying the brain, curing infectious diseases, genetic research, or even food safety, major organizations turn to this company for their high-tech equipment.
The company has been advancing scientific discovery and healthcare for more than half a century. And thanks to a series of recent investments and a big acquisition, it will be making new medical breakthroughs possible for years to come.
The Gains on This One $10 Stock Alone Could Earn You Enough to Retire: Click Here Now for Details
Plus, it just got a top score from our Money Morning Stock VQScore™ system.
And it will be saving lives and changing the world as it puts money in your pockets…
This Mom-and-Pop Shop Is Ready to Take Off with Its New Biotech Arsenal
Join the conversation. Click here to jump to comments…
About the Author
Stephen Mack has been writing about economics and finance since 2011. He contributed material for the best-selling books Aftershock and The Aftershock Investor. He lives in Baltimore, Maryland.