California and Colorado might be known as the epicenters in the legalized cannabis movement, but another region is emerging as a powerhouse in the $10 billion industry.
The Midwest is quickly becoming the next major region for cannabis legalization.
Illinois legalized medical cannabis in 2015 and just expanded it to more patients in 2018.
Missouri voters approved a measure to legalize medicinal marijuana.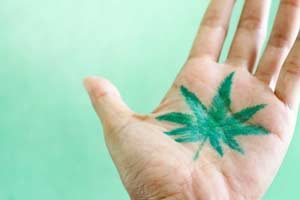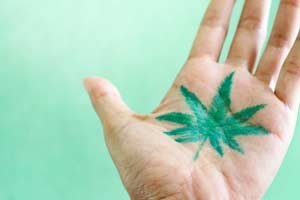 And Michigan - the tenth largest state - just voted to fully legalize cannabis for all uses on Nov. 6. Legal cannabis sales in Michigan alone could surge to $883 million by 2025.
That also means investors have an opportunity to jump into this region before money comes flooding in.
To help investors navigate this opportunity, I reached out to four cannabis experts to get the inside scoop.
Each cannabis expert I spoke with believes this is going to unleash a massive profit opportunity for entrepreneurs and investors...
Why Cannabis Experts Are Bullish on the Midwest
The first cannabis expert I spoke with was Tom Zuber.
He's the partner and founder of Zuber Lawler & Del Duca, a Los Angeles law firm. Zuber Lawler & Del Duca has offices in Los Angeles, New York, and Chicago and represents large Fortune 500 companies, as well as cannabis companies.
"Positioned in the heartland of America, the Midwest is a candidate to host the next cannabis green rush. However, as new states begin to legalize medical and eventual adult use programs across the Midwest, not all Midwest states will participate in any associated green rush to the same extent. In particular, states issuing severely limited numbers of licenses will suppress potential economic benefit in comparison to other states that do not," Zuber said.
The next expert I spoke with believes there will be huge profit opportunities in markets like Detroit and Chicago in the near future.
CANNABIS UPDATE: Michigan just legalized adult-use marijuana. Three stocks to watch now.
Leslie Bocskor is the CEO of Electrum Partners, an advisory services firm specializing in medical and recreational cannabis and related businesses.
"With Michigan passing adult use, the Midwest has an established leader, and we expect other regional states to soon follow. Along with Detroit, Milwaukee, Twin Cities, Kansas City, and especially Chicago markets represent huge opportunities for local companies and established multi-state brands to reap tremendous profits once they go full recreational. Entrepreneurs and investors should pay very close attention to their state policy makers and be ready to move quickly once prohibition ends in their state," Bocskor said.
The next expert I spoke with had some exciting news.
George Archos is the CEO Verano Holdings, a national, vertically integrated operator of licensed cannabis cultivation, manufacturing, and retail facilities dedicated to improving lives.
You'll want to hear what he has to say about his company...
"The 2018 elections saw passage of cannabis legislation in Michigan, and medical cannabis in Missouri, along with the election of a pro-legalization governor for Illinois. Coupled with the recent passage of the landmark Opioids Bill in Illinois, collectively, these will dramatically increase the number of cannabis patients, customers, and revenue, creating significant opportunities in the Midwest for cannabis companies and their investors. In October, we launched Verano Holdings (Verano) as a new multi-state operator cannabis power player, rolling up 10 profitable operational cannabis facilities and 35+ licenses under active development, and $120 million in new financing, pegged for further expansion. We're aiming to become one of the largest U.S.-based cannabis companies and plan to go public in the near future, which creates further Midwest Green Rush opportunities for cannabis investors.
While a Verano IPO could be coming soon, Archos also told us Illinois' "Opiods Bill" could become a model for other states to follow...
We believe the Opioids Bill in Illinois is going to be a model for many other states to follow. With each new opioid prescription automatically presenting an opportunity for a new cannabis patient, we believe this is a fabulous opportunity to provide education about cannabis as a natural, non-addictive pain management solution that will ultimately change attitudes, improve patient care, and save lives. Illinois is leading the charge in this area, and there is no denying the opportunities this creates for the cannabis industry and its investors."
 John Erminio is an Ohio native and the co-founder of Artisans on Fire, a creative marketing agency for cannabis.
When I spoke with him, he brought up a great point about legalization awareness still needing to spread, even after the Midwest starts to legalize cannabis use.
"Cannabis has long been a hot button issue for America's heartland states. Now looking at a post-election situation that is perceived as a major win for the industry as a whole, the Midwest states will look to capitalize on the economic benefits that other states have been experiencing since our last major election took place. You can expect to see a substantial uptick in new job opportunities as well as a wealth of new tax revenue for the state. From my company's perspective, which focuses on the industry's marketing efforts, I am most interested to see how stringent the regulation will be on business abilities to raise awareness for the newly legal market. We've seen in other markets that a large percentage of the population isn't even aware of the change in laws such as these, even a year after regulation has passed," Erminio said.
I'd like to thank all the experts I spoke with for providing Money Morning readers with insight they can't find anywhere else.
And before you head out, I wanted to share all the details about a special profit opportunity today.
The 2018 midterm election was a turning point for the cannabis industry.
We expect nothing short of historic profits by the end of the year.
But not all pot stocks will hand you life-changing wins. In fact, often the companies making headlines are least likely to see the biggest gains.
These three stocks, on the other hand, are flying under the radar... for now. Each of them could see exponential stock price acceleration at any moment, and if you get in before that happens, you could turn a token stake into a lifetime of wealth.
I don't know of any other sector providing anywhere near this level of growth now.
Follow Money Morning on Facebook, Twitter, and LinkedIn.
[mmpazkzone name="end-story-hostage" network="9794" site="307044" id="138536" type="4"]