After leading the market since the bull market began in March 2009, the pullback in the formerly high-flying FANG stocks seems like a good opportunity to buy them on sale.
However, trying to go after them right now is like catching a falling knife, warns Money Morning Quantitative Specialist Chris Johnson.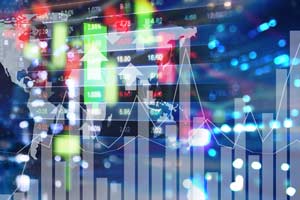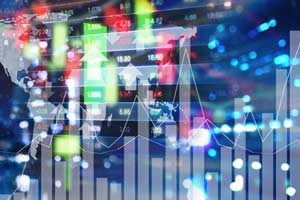 No doubt, buying a stock such as Alphabet (NASDAQ: GOOGL) 15% below its $1,291.44 all-time high set last July 27 is quite enticing. After all, that is still deep in "correction territory," giving it plenty of upside potential just to get back to where it was.
The problem is we simply don't know if that's how low the stock will fall. You could buy in at what looks like a healthy discount, only to see the value plunge even more.
Chris does not limit his skepticism to the FANG stocks either. He believes most of "new" tech is still on shaky ground, despite the fact that their earnings still look rather good. Their prices are still inflated relative to the overall market.
In other words, investors are still too eager to buy these stocks, forgetting that they can go down just as easily as they can go up.
The bottom line is that when too many people look for a bounce or a recovery, it doesn't mean the stock will cooperate.
A better buying opportunity comes when mainstream investors are overlooking it.
And Chris has found two excellent opportunities right now…
2 of the Best Tech Stocks Are on Sale
In the age of FANGs, people might overlook some other, perhaps less trendy, technology stocks that are still pumping out the profits and performing well.
For example, Chris likes Microsoft Inc. (NASDAQ: MSFT), which is still a force in the industry, despite being overshadowed by the FANGs.
Critical: A breakthrough technology could disrupt every major industry, and one tiny company is at the center of it all. Its stock is trading for less than $10 now, but could deliver a 471.9% gain for early investors. Learn more…
It is heavy into cloud computing – an industry that could be worth $400 billion by 2025 – including its Office 365 product line and Azure cloud hosting. The company also owns the popular social networking site LinkedIn.
And even though Apple Inc. (NASDAQ: AAPL) won fanfare for becoming the first $1 trillion company, Microsoft recently eclipsed it as the more valuable company.
December is usually a good month for the market, and Microsoft stock is positioned well to lead the recovery. It is trading down only 4.4% from its Oct. 3 all-time high, and stocks that hold up best during declines tend to lead when things start to look better.
But that's not our only play…
Cisco Systems Inc. (NASDAQ: CSCO) is Johnson's second pick in tech. The Internet's reigned over business for nearly two decades now, and Cisco still dominates the router and networking markets. And it is now in the midst of an aggressive 5G initiative that will bring cell phone speed and reliability to the next level.
Cisco stock currently trades only 2.6% lower than its Oct. 3 high, and again, stocks that resist market declines are more likely to lead when the bulls regain control.
Aside from their stock performances, both Microsoft and Cisco pay a dividend, which is more than we can say about the majority of FANG stocks.
Performance matters, and "old" tech is currently beating "new" tech.
Buy This One $10 Stock Now to Help Build the Retirement of Your Dreams
One tiny company is at the center of a new breakthrough technology that could one day be used by every person and business in the world.
This new tech lets companies detect and prevent cyberattacks… homeowners avoid break-ins… hospitals better monitor patients and regulate temperature conditions for storing critical vaccines…
And a single company is manufacturing the parts needed to roll out this technology ASAP. It recently inked four major deals that could spark a 466.6% revenue surge.
Early investors could reap huge fortunes. This $10 stock has the potential to deliver a 471.9% gain, turning every $1,000 invested into $4,719. And not years from now, but in just months or weeks.
The gains on this one stock could single-handedly earn you enough to retire. Click here now to learn more…
Follow Money Morning on Facebook, Twitter, and LinkedIn.