Money Morning Readers,
We will make this quick because we know you're busy.
There's a new drug that could be one of the biggest blockbusters of our time.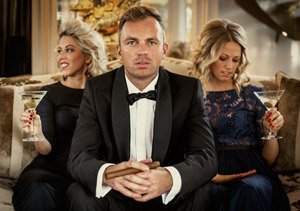 For early investors, that means you could lock in a ground-floor opportunity in a tiny company that could become the next big pharmaceutical giant.
All of these companies bring in revenue of billions and billions.
They all started as small companies – just like our microsphere firm. And they all made early investors a fortune.
And here's the kicker…
Medicare is already prepared for the next phase of this drug's expected approval. It's 100% ready…
Medicare has gone through the extraordinary effort of setting up easy payment designation for doctors and patients…
Before this revolutionary microsphere treatment has been officially FDA approved for repeat usage.
Major Announcement: FDA approval expected for the arthritis pain breakthrough of the decade – to find out how you could get a rare shot for quadruple-digit gains on the next biotech blockbuster in the making, click here now…
The demand could be massive.
That's why this tiny company has hired and trained 103 top sales reps to fast-track the microsphere treatment into hospitals and doctors' offices across America at a moment's notice.
It's the announcement the entire medical industry has been waiting for…
And make no mistake: The day this tiny company's next big announcement comes…
Its share price is perfectly positioned to shoot straight up like a rocket.
And look… We're just getting started.
This tiny company could soon save Americans $13 billion every year on unnecessary shoulder and hip replacements.
If you want to lock in a ground-floor opportunity on this ingenious arthritis pain breakthrough – and a stunning 58,213% revenue surge – you must act NOW.
Follow Money Morning on Facebook, Twitter, and LinkedIn.