On Tuesday (Dec. 4) the Dow Jones Industrial Average fell over 700 points as an aggressive market sell-off shattered hope for a rebound.
After Monday's moderate stock rebound, investors are wondering why the Dow Jones Industrial Average is down today.
In order to help Money Morning readers understand Tuesday's losses, we're breaking down the causes behind the Dow Jones Industrial Average's aggressive drop.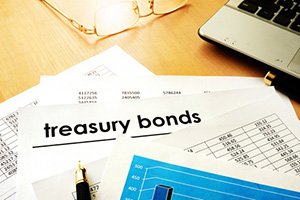 After looking at what's behind today's losses, we'll also show you a way to protect your investments if the Dow Jones continues to fall...
Trade Fears Are Sending Indexes into the Red
Over the weekend, the White House announced a temporary truce in trade hostilities between China and the United States.
However, since announcing the truce, the Trump administration has wavered on providing concrete details outlining the concessions made by China during last week's G-20 summit.
While the United States agreed to hold off on a threat to double tariffs on Chinese goods for 90 days, official statements from the two trade delegations suggest that little else was agreed upon during Saturday night's negotiations.
Prospering During a Financial Crisis: Incredible wealth-building opportunity for those who are prepared - quickly amass a potential $1.5 million retirement nest egg. Learn more...
Confusion only increased Monday night when White House economic advisor Larry Kudlow and the Trump administration issued conflicting statements about when the 90-day hold on tariffs would begin.
The discrepancies have driven investors to doubt whether a substantial breakthrough between the two countries can be reached in the near future.
While that's causing investor confidence to fall, markets are far more concerned with signs that a recession could be on the horizon.
This morning, the 10-year Treasury bond's yield fell to 2.92%, the lowest level in over ten years.
While fluctuations in the 10-year Treasury bond yields are normal, investors are especially rattled by this drop because it's caused the bond yield curve to "flatten out."
A flatter yield curve means yields on two-year bonds rise while 10-year bond yields fall. A flattening yield curve typically means investors are betting interest rates and inflation are going to fall over the next 10 years.
Low interest rates and minimal inflation are widely viewed as the default financial atmosphere at the time of a recession.
As a result, the flattening yield curve shows investors are increasingly convinced there will be a recession sometime in the future.
Typically, stock markets don't enter an aggressive sell-off phase until the yield curve inverts. This means that the yield from the 10-year Treasury falls below the yield on two-year bonds.
While bond yields have not inverted yet, today's drop in the 10-year Treasury yield is an ominous sign that a recession could be around the corner.
Fortunately, there's still time to prepare - and profit - no matter how bad things get...
Your Financial Future Is at Stake (Are You Prepared?)