Today we're bringing you a top penny stock to watch with the potential to skyrocket over 900% over the next year.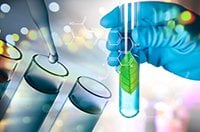 When Money Morning reported 10 of the top penny stocks to watch in November, roughly half of the best-performing companies were in the healthcare field, specifically biopharmaceutical firms.
One of the reasons that this a booming industry, especially for penny stock traders, is because prescription drug use among Americans has skyrocketed close to 100% over the past two decades. Last year alone, Americans filled close to 4.5 billion prescriptions.
What is even better news if you invest in penny stocks is that this growth isn't expected to slow in the near term. This is an industry predicted to grow by 5% in 2019, which amounts to 225 million more prescriptions annually.
While this creates an amazing profit opportunity for investors, there is also a dilemma. You see, there are more than 2,800 penny stocks to choose from, so it can be a challenge to find the best penny stock to trust with your investment dollars. Plus, penny stocks are notoriously risky and volatile.
In order to find companies worth your money, you want a reputable company that trades on a major exchange, but also one with the potential to grow.
The $10 Company at the Center of a Revolution: It's inked four deals with huge players in its sector, and it's holding the keys to a potential global product. Click here to learn more…
This is why we have done the heavy lifting for you and used our proprietary stock rating system to find the best penny stock in the pharmaceutical industry.
This pharmaceutical company has been flying under the radar so far. But this firm is a big deal because it is developing cutting-edge treatments for a variety of medical issues.
Plus, every investment bank covering the stock rates it as a buy.
And they are giving it price targets nearly 1,000% higher than its current share price…
The Top Penny Stock to Watch Now for Explosive Returns