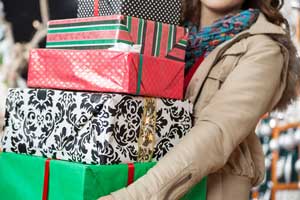 While Amazon.com Inc. (NYSE: AMZN) might be on your list of the best stocks to buy this holiday shopping season, you'd be missing out on some excellent investments if that's your only pick.
Yes, Amazon gets a good portion of the U.S. volume of post-Thanksgiving shopping, which is why it's on our list today. But the Internet is global. And the second stock we'll show you today can give Amazon a run for its money.
In fact, the retailer at the top of our list produces more profits in just five minutes than Amazon will generate in a single day. Even better, it costs much less than Amazon stock.
Money Morning Chief Investment Strategist Keith Fitz-Gerald has over three decades' experience in the market and has proven to be an authority at uncovering the top stocks under any market condition.
Must See: This method may be the only way in history to turn a small sum of money into $100,000 without batting an eye. Read more...
He recently spoke about this holiday season and gave his picks on the top e-commerce stocks to buy today.
Here they are...
The Best Stocks to Buy This Holiday Shopping Season, No. 2: Amazon
Fitz-Gerald still picks Amazon.com Inc. (NASDAQ: AMZN) as one of the best stocks to buy now.
This Seattle-based online retailer was founded in 1994 and now has more than half a million employees around the world.
The company does business directly as well as through third-party sellers. A large portion of consumers on the site pay for the annual Prime service to get free two-day shipping, among other perks. Amazon has also expanded its own products and services, such as electronics and Amazon-produced entertainment.
Amazon's annual "Prime Day" in July gets bigger each year, and the company reportedly sold a record 100 million products in 2018. This equates to about $4.19 billion worth of goods over the 36-hour sale compared to $2.41 billion the prior year.
The company has beat earnings estimates over the past four quarters, and it now has a market cap of over $865 billion.
On Dec. 3, Amazon briefly became the world's most valuable company, passing both Apple Inc. (NASDAQ: AAPL) and Microsoft Corp. (NASDAQ: MSFT) before shares dipped briefly in trading during the day.
The company just released information stating that Prime subscribers had ordered over 2 billion products with either one-day or same-day delivery in the past year.
The company also plans to expand its cashier-free shops, which launched in Chicago, Seattle, and San Francisco in 2018. This technology will eventually be expanded to its Whole Foods stores.
AMZN stock currently trades at $1,769.46 per share. Analysts have given it a high price target of $2,450 over the next year. This means there is an opportunity for 38.49% gains from today's price.
Even though Amazon remains an impressive stock and one that Money Morning recommends, the revenue produced by this other international e-commerce company is staggering by comparison.
Here's one of the best stocks to buy this holiday season...