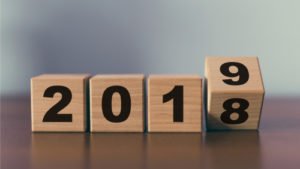 Go big or go home. Any investor thinking otherwise is playing a losing game at this moment in time.
We very well may be at the beginning of a bear market - a long bear market.
But with the stock we're bringing you today, you can easily double your money in the next year. It's one of the rare opportunities on the market right now...
Negative interest rates over the last decade have resulted in a massive distortion of asset prices that can make the market very difficult to navigate right now.
Going forward, investors will absorb all the risk while the possibility of returns dwindles.
Think the market has bottomed? Think again.
Admirably, the U.S. Federal Reserve is attempting to let the air out of the balloon, but these things rarely go smoothly.
As a result, volatility takes over, and with that volatility comes opportunity - opportunity to double your money or even better.
Forget about single-digit returns with long-only strategies. Those serve a purpose in every portfolio, but today we're looking for an opportunity to very quickly double your money.
And there is opportunity everywhere as stocks gyrate up and down in the near term.
The World's Greatest Stock Picker: 253%... 361%... 337%... 226%... 103.4%... He's delivered the chance at over 217 double- and triple-digit peak-gain winners. See how he does it...
Take the retail space, for example.
Sign up for SMS so you never miss special events, exclusive offers, and weekly bonus trades.
Since early November, stocks in the group have gone down, and in some cases, the selling has been beyond bear market territory.
Some retail stocks are down more than 20% in a short period of time - and a time that is traditionally very good to the retail sector.
The bear market doesn't care about Santa Claus, but there is a silver lining for those willing to trade the anomalies that come in this kind of a market.
The SPDR Retail ETF (XRT) is down more than 5%.
Clearly some retail names are holding up better than others.
What gives?
Wall Street cares about profits and profits only, especially in a bear market.
You can forget about revenue growth. It's not happening as the central banks around the globe take the air out of the asset bubble.
Can you make money in this environment or not?
If the answer is no, get ready for a 50% haircut in valuation (or more).
You definitely don't want to own a stock like that.
But if you want to own a stock that can double your money, there are retail names that can deliver the goods with a combination of earnings and revenue growth.
The trick in this market is picking your spot, and right now is one of those times.
In the middle of December, the Federal Reserve will be changing the game with a decidedly more dovish statement and accompanying rate hike.
The "December pause" will be just what the doctor ordered.
The consumer is benefiting greatly from lower oil prices and a super-strong jobs market.
More money in pockets means more spending for the holidays.
As always, the market has been looking way past the holiday season.
Now with the December pause that will surely come from the Federal Reserve, investors can once again focus on the positives in the economy.
Earnings and revenue growth will become attractive to investors looking to put risk back into their portfolios.
In the retail space, one name in particular will shine.
In fact, we think you can double your money before the end of January with just this one stock...
Double Your Money With One Play in January