Investors have been fleeing Nvidia Corp. (NASDAQ: NVDA) like it's on fire. But don't be fooled: This stock has big gains to deliver in the near future.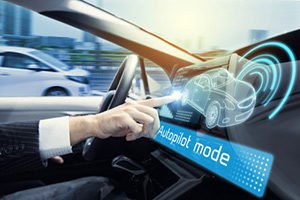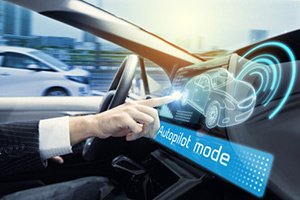 In fact, this may be the best deal available in the stock market right now.
After peaking around $290 at the beginning of October, NVDA has lost roughly half its value. Today, it trades at just under $145.
The culprit: the end of the cryptocurrency bubble.
Nvidia's graphics processing units (GPUs) are used to mine a number of cryptocurrencies, and they became a hot commodity over the last year or so as people were scrambling to get in on the action.
That, it turned out, was unsustainable. And now that the crypto craze has died down, Nvidia is left with surplus inventory on its hands.
As a result, investors are scrambling for the exits. Even Softbank Group Corp. (OTCMKTS: SFTBY), one of NVDA's largest holders, is reportedly planning to dump its shares.
(At a $3 billion profit, it should be noted.)
There's just one problem with this narrative of Nvidia's demise: It's not a cryptocurrency company.
Have 28 Seconds? You could make $2,353 - and you won't need to buy a single share of stock up front to collect this cash, or spend a nickel on anything. Click here to learn more...
Of all the reasons to buy this stock, cryptocurrency was maybe fourth or fifth on the list. So now that the cryptocurrency boom has gone bust, it makes sense to shave a little value off the stock price.
But 50% is a massive overcorrection.
However, that's good news for our readers. Because NVDA has just gone from being a great buy to a must-have­ stock.
As Money Morning Chief Investment Strategist Keith Fitz-Gerald says, investors are likely to come rushing back after the dust settles and they see the value they left on the table.
Right on cue, our Money Morning Stock VQScore™ system just upgraded NVDA to a top score.
Now, cryptocurrencies could have a comeback, even if the frenzy of 2017 never returns. If and when that happens, Nvidia will likely benefit from it.
But the stock's real value lies elsewhere. Because over the last several years, the company has positioned itself as a leader in several of the biggest up-and-coming sectors in the tech world, including esports, virtual reality, artificial intelligence, and even self-driving cars.
Unlike cryptocurrencies, those are markets that are on an unstoppable rise.
Video Gaming Is Entering a New Era of Profitability
Over the last several years, Nvidia has branched out far beyond the video game market that had been its primary focus since the 1990s. Frankly, the video game market alone might be reason enough to recommend the stock.
That's in part because of the rise of esports.
That's right. One of the hottest trends right now is the rise of professional sports leagues centered around video games. The leagues have franchises, player contracts, sponsors, and everything else you would see in any major professional sport.
Including spectators - lots and lots of them. This year, the final round of the League of Legends World Championship drew nearly 100 million viewers. Those are just about on par with the Super Bowl.
Gamers in these leagues don't need helmets or cleats, and they certainly don't need compression shorts. But when a split second of lag time can compromise a player's performance, a great graphics card is essential gear. And Nvidia is one of the top providers.
According to Newzoo, esports is expected to bring in $1.1 billion next year, up from $493 million in 2016. As the money rolls in, Nvidia will be to esports what Nike Inc. (NYSE: NKE) is to sports like baseball, football, and basketball.
Hand in hand with the rise of esports is the entrance of virtual reality into the mainstream. According to Orbis Research, virtual reality is set to be a $40 billion market by 2020.
Nvidia is one of the major companies leading the way in the VR market. Its GPUs were the first to power PCs that were compatible with the Oculus VR headset - and also the first to power VR-ready notebooks.
The company also produces the VRWorks software development kit, which is used by top developers like Sólfar Studios and Valve Software to create some of the most popular new VR experiences on the market.
The innovations don't stop there. And as virtual reality begins to permeate our media environment in the next few years, Nvidia stands to reap huge benefits.
But when it comes to NVDA's value as a stock, video gaming is just the tip of the iceberg...
Join the conversation. Click here to jump to comments…
About the Author
Stephen Mack has been writing about economics and finance since 2011. He contributed material for the best-selling books Aftershock and The Aftershock Investor. He lives in Baltimore, Maryland.